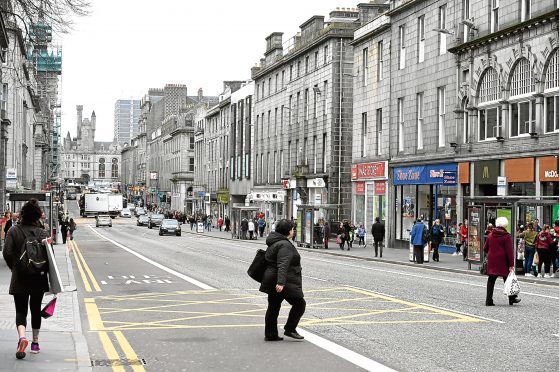 Certain areas of Aberdeen are "off limits" to disabled and elderly people due to a lack of accessible toilets, according to a new report.
Former councillor Len Ironside put a motion to Aberdeen City Council asking them to investigate the possibility of a scheme under which city centre businesses make their toilet facilities available to disabled and older people with medical conditions.
Today, councillors were set to be asked to agree to look at the potential for setting up a community toilet scheme focusing on accessible facilities.
A report by Kelly Johnston, development officer at the city council, said: "Aberdeen city overall has a lack of public toilet provision within the city centre which is available to the public outside of working hours.
"Publicity and general information on both accessible and Changing Places toilets are limited, and this means that for many disabled and elderly members of the public certain areas of the city are off limits."
Changing Places toilets include –over and above the usual accessible toilet facility – a privacy screen or curtain, an emergency alarm, a non-slip floor, ceiling tracking or a mobile host and a large bin for pads.
The report states Changing Places toilets are in "particularly short supply" in Aberdeen.
Two Changing Places and seven public accessible toilets have been audited by Disabled Go and promoted on their website.
Councillors will be recommended to carry out an audit on the availability of Changing Places toilets as well as accessible toilets in the city centre.
In her report, Ms Johnston adds: "This proposal supports the principle of not discriminating against disabled people.
"While the local authority has specific duties under the Equality Act with regard to accessible facilities, this report seeks to review what can be done to support provision from the private sector, including local businesses and establishments.
"The private sector currently does not have the same level of legal responsibility to have provisions in place.
"Currently there is no scheme in place in the rest of Scotland, but this could be an opportunity for Aberdeen to lead the way as a standard for cities in Scotland on accessible toilet provision.
"This would be of benefit to visitors and residents."
The council's Disability Equity Partnership is "very supportive" of the proposal.
The report said the group has commended the city council in giving consideration to the project, highlighting the benefits this will bring to people with hidden disabilities such as IBS.
It adds: "Accessible toilets and Changing Places promote independence and create a confidence to visit places in the vicinity without worry for people.
"This includes those who may have hidden disabilities, such as Crohn's Disease, so they can have more privacy and space to attend to their needs, as well as for carers to safely and with dignity support their clients."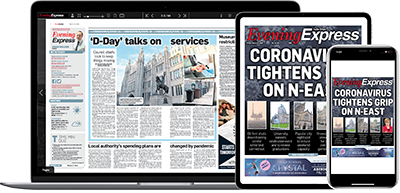 Help support quality local journalism … become a digital subscriber to the Evening Express
For as little as £5.99 a month you can access all of our content, including Premium articles.
Subscribe