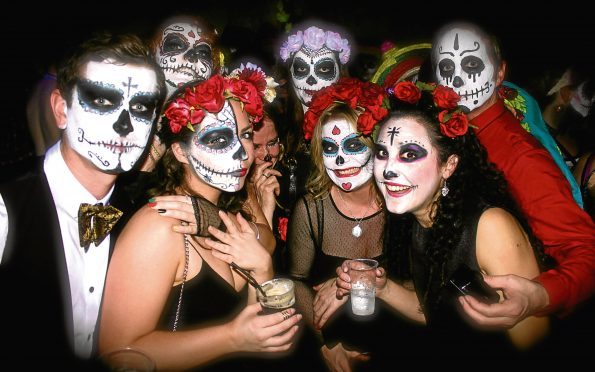 A new celebration which emulates Mexico's Day of the Dead Festival is set to come to Aberdeen for the first time at the end of the year.
Set up in Glasgow in 2012, the festival has been gaining in popularity over the past five years, attracting more and more people, with larger venues needed each year to keep up with demand.
With the event enjoying such great success in Glasgow, it prompted the organisers to bring the festival elsewhere and expand into Aberdeen.
It will take place in the Assembly in Skene Terrace in November.
Harnessing the spirit of Mexico's most famous festival, the event promises live music, carnivalesque dance performances, Latin tunes and facepainting as well as themed drinks.
Organiser Lori Duncan said: "We started it in a tiny little club just because there was a growing appetite for this kind of imagery.
"It's all about celebrating life – we've got only one life, we should live it.
"Everybody's looking for something different and I think there's an appetite for it and The Assembly just seemed like an obvious destination.
"We're really excited about coming, and the fact that it's an old space and on different levels means we can stage performances on different levels."
Organised in collaboration with Synergy Concerts, the event will take place on November 4 at The Assembly from 8pm until 1am.
It follows the growing popularity of the festival outside Mexico, with fans often paying homage to the celebration around Halloween time.
The event is inclusive and not geared at any specific age, with previous events popular with a range of ages, from students to people in their mid-50s.
Lori said: "There's kind of something for everyone. We're really excited about making the transition to Aberdeen."
Tickets are on sale now, and can be purchased from www.seetickets.com/event/day-of-the-dead-aberdeen/the-assembly/1136049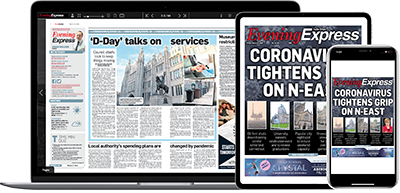 Help support quality local journalism … become a digital subscriber to the Evening Express
For as little as £5.99 a month you can access all of our content, including Premium articles.
Subscribe