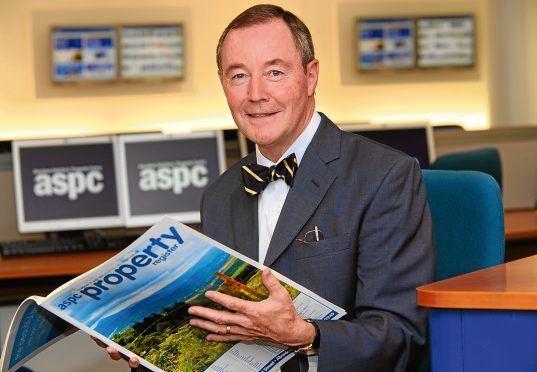 Aberdeen has been named one of the most expensive places in Scotland for property prices per square metre according to a new report.
The Granite City came second on the list with an average price of £2,029 per square metre.
Edinburgh came top of the list and was more than £400 more expensive.
The study, conducted by the Bank of Scotland, also featured Inverurie.
The Aberdeenshire town recorded the second largest increase over the last 20 years behind Edinburgh.
John MacRae, pictured, chairman of Aberdeen Solicitors Property Centre (ASPC), said: "Generally speaking, Edinburgh has historically always been the most expensive city in Scotland due to being the capital and when the oil came in, Aberdeen was always second.
"There was a time when property prices in Aberdeen were almost the same as the south-east of England when we were going through the oil boom.
"Since we have been going through the severe economic downturn in oil the last few years with a lot of depreciation to homes, this study really shows how high prices were in the city."
Aberdeen is £500 more expensive than the Scottish average of £1,529 but was more than £200 cheaper than the British average of £2,260.
A total of seven of the top ten most expensive locations are on the east coast, with Inverness, Glasgow and Johnstone, in Renfrewshire, completing the list.
Scottish Conservative North-east MSP Liam Kerr said: "Aberdeen is a stunning city with many beautiful houses and great reasons to live there.
"We must ensure that the Granite City is accessible to people from all backgrounds – it cannot simply be a city in which only the wealthy can afford to live."
Graham Blair, mortgages director, Bank of Scotland, said: "House price per square metre can be a useful measure for house price comparison as it helps to adjust for differences in the size and type of properties between locations.
"Edinburgh and the east coast are more expensive than western and central areas, however, we can see a number of notable pockets emerging in the Highlands."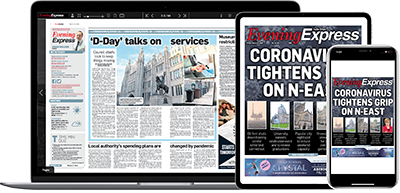 Help support quality local journalism … become a digital subscriber to the Evening Express
For as little as £5.99 a month you can access all of our content, including Premium articles.
Subscribe