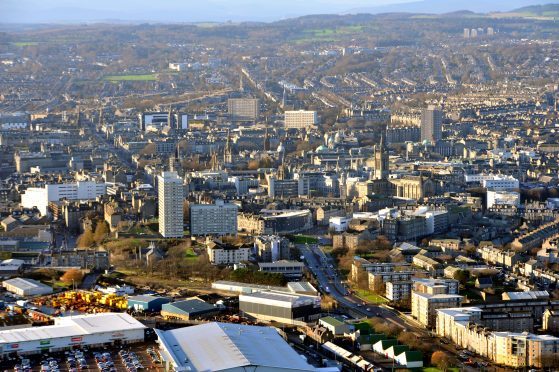 Aberdeen will see the highest population increase of any major Scottish city in the next 25 years, according to new research.
A National Records of Scotland (NRS) report shows Aberdeen and Aberdeenshire will see a 24% rise in population between 2014 and 2039.
Aberdeen's estimated population is just over 230,000 – the predicted increase will see that figure increase to more than 285,000.
The population in Aberdeenshire, estimated to be around 260,000, is expected to reach around 324,000 by 2039.
In comparison, Glasgow and Clyde Valley is expected to see a 12% rise, Edinburgh and south-east Scotland a 22% rise and Tayside 13%.
Researchers also expect a 6% population rise in the Cairngorm national park, compared to a 1% rise in the Trossachs.
NRS chief executive Tim Ellis said the figures would help politicians plan for housing and services policies.
He said: "These figures show a projected rise in the number of households around Scotland's four biggest cities, where around three-quarters of the population live.
"These statistics play an important role helping us predict where people will be living over the next 25 years, allowing policy makers to reach decisions about housing and services in Scotland."
Mr Ellis added Scotland's population is ageing and older people are more likely to live in smaller households or alone.
In the North-east, the report shows about one in six people, 17%, lived alone in 2014 and this number is expected to rise to one in five, 20%, by 2039.
The NRS research comes ahead of a hustings, a public meeting involving council election candidates, on housing policy in Aberdeen next week.
Homelessness charity Shelter Scotland has organised the event to give voters the chance to quiz candidates on what they would do to ease the housing crisis.
The hustings will be at the Aberdeen Citadel on Castle Street on Tuesday.
Shelter Scotland Aberdeen community hub manager Mark Thomson said: "We are challenging all local election candidates, from all parties, to sign-up to both our manifesto for homes and our campaign call for a new national homelessness strategy to better tackle and prevent homelessness in Scotland.
"We know housing is a priority for many people in the North-east and across the country.
"That's why we're holding local election hustings in Aberdeen to give people a chance to ask representatives from each of the main parties what they will do to finally fix homelessness and bad housing in their local area."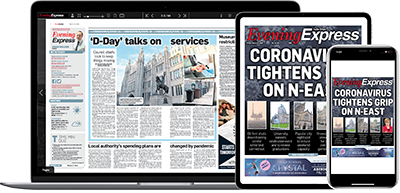 Help support quality local journalism … become a digital subscriber to the Evening Express
For as little as £5.99 a month you can access all of our content, including Premium articles.
Subscribe