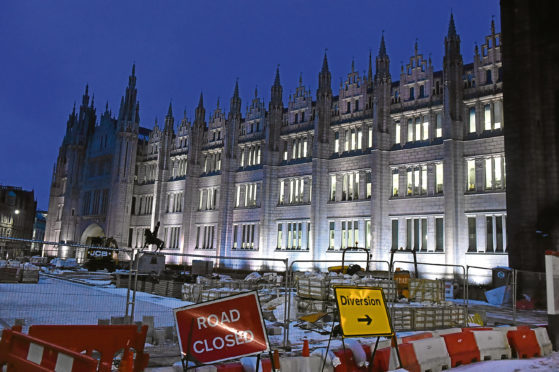 A union boss today called for "open and honest information" on how many jobs will be lost at Aberdeen City Council and where they will fall.
The local authority has announced it is set to begin the process of shedding the posts in a bid to save £10.3 million, but is maintaining that these will be achieved through the ruling administration's policy of no compulsory redundancies.
The proposals come as part of a massive transformation of the local authority as it looks to slash £125m from its budget over the next five years.
Staff who may be impacted by the changes are being notified of the proposals this week and will have an opportunity to make their own represen-tations before any decisions are made.
Angela Scott, chief executive of Aberdeen City Council, said: "Employees who may be impacted by this workforce change are being notified of the proposals in their area of the council and have received an explanation of the consultation process with trade unions and individuals, who will have the opportunity to consider the rationale and make representations.
"The council's focus at this time is on its duty of care to staff and it would not be appropriate to comment on individual cases or specific service areas while formal consultation is taking place.
"A commitment to no compulsory redundancies underpins the approach being taken and minimising the potential impact on individual members of staff has been a priority throughout, with full support and advice being offered to all employees affected by proposed changes."
In February, the local authority announced up to 370 posts could go under the changes.
In a statement issued that month, they said they had agreed to cut up to 230 full-time equivalent posts.
They added that an additional 140 full-time equivalent posts which are currently vacant will also be disestablished.
But yesterday, the council said it would "not be appropriate" to comment on the number of posts that might be affected while formal consultation is taking place with trade unions and with individual staff members.
Tommy Campbell, Unite regional officer, said it was "scandalous" the local authority was spending "tens of thousands of pounds" on legal advice on reducing posts.
He added: "We need open and honest information as to how many posts are being reduced, where they are and what offers they will be making by those reductions."
An Aberdeen City Council employee, who did not want to be named, said staff are "angered" after receiving e-mails yesterday which stated that they must attend a meeting today over their job role.
He added: "They say there will be no compulsory redundancies but the reason everyone is so stressed and worried is if their job is identified as potentially at risk.
"How are all these people going to get redeployed? The council stopped internal movement."
SNP group leader Stephen Flynn said: "This will be a deeply worrying time for staff and every effort has to be made to ensure that they have access to any support they require throughout the process.
"However, we cannot escape the reality that all of this has come as a direct consequence of the administrations obsession with the Target Operating Model.
"Without any clarity as to the likely success, or otherwise, of the new model, the Labour/Tory administration are making sweeping changes and staff are facing uncertainty as a consequence of their decisions."
Councillor Tauqeer Malik, depute leader of Aberdeen Labour, said: "The chief executive was given a clear instruction following the Strategic Transformation Committee decision in February. 370 FTE post reductions are the maximum that is required.
"It is disingenuous of Tommy Campbell to be critical of the council when the council as an employer of choice has taken legal advice on how best to protect front line service jobs."
Councillor Malik added that Councillor Flynn offered no alternative to the Target Operating Model and the job cuts are a direct result of Finance Secretary Derek Mackay underfunding Aberdeen City Council for years.
In a statement, the council said union consultations would run from yesterday to April 30 and individual consultations over the first two weeks of May.
Taking into account the responses, a formal decision will then be made on each of the affected posts.
The council added that there will continue to be opportunities to fill vacancies for posts needed to deliver the new model and where traditionally there have been staffing shortages, such as in teaching, HGV driving and early years practitioners.
The local authority also said anyone who is displaced as a result of the post reduction will be assisted in "exploring these opportunities", which could include retraining or using existing skills and knowledge in another capacity.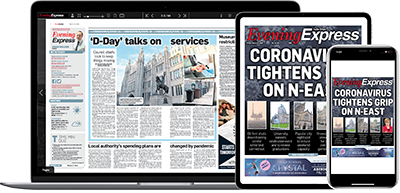 Help support quality local journalism … become a digital subscriber to the Evening Express
For as little as £5.99 a month you can access all of our content, including Premium articles.
Subscribe