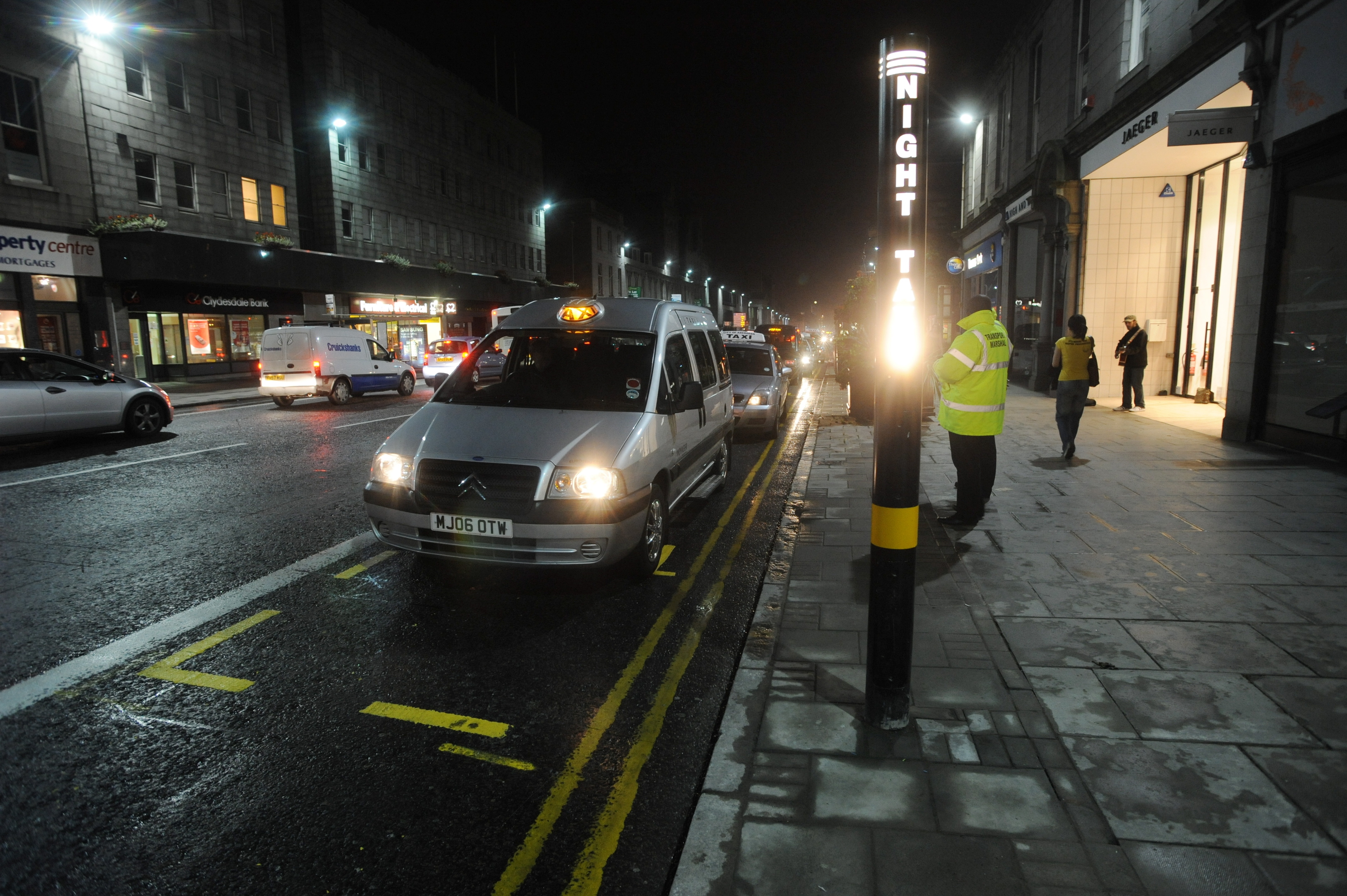 Aberdeen City Council has been asked to look at the possibility of banning airport taxis from the city centre – to give other drivers more fares.
The city's Taxi Consultation Group has asked the council's licensing committee to instruct officers to look at implementing the measure due to the oil and gas downturn.
Members of the group claim it would safeguard drivers which don't pick up fares from the airport.
Unite the Union has also pledged its support towards the move, which would suspend airport taxis coming into the city centre between midnight and 5am on a Sunday morning.
Members of the council's licensing committee have been recommended to ask officers to investigate the measure on Tuesday.
An update report from the Taxi Consultation Group, which will be heard by the committee, said it recommended the council look into "implementing a suspension of the current condition enabling airport zoned taxis to operate in the city zone between midnight and 5am on Saturday nights and Sunday mornings in light of the current economic downturn".
In a reciprocal agreement, a green light system is in place at the airport to allow street taxis to pick up fares when there are not enough airport taxis available to do so.
But it has been claimed a measure needs to be implemented in the city centre to ensure airport drivers are no longer allowed to pick up customers in the city in the early hours of Sundays.
Self-employed taxi driver Andrew Slessor said: "I totally agree with this. There are a few of them out and about on Saturday nights into Sunday mornings.
"It's a free for all at the moment because nobody is monitoring it. I think this would be a good idea because, let's face it, things are very quiet at the airport and a few have changed their plates and have come back into the city. The number of customers have also reduced. You will have a flurry when it's busy, for example, this weekend, because it's Easter weekend."