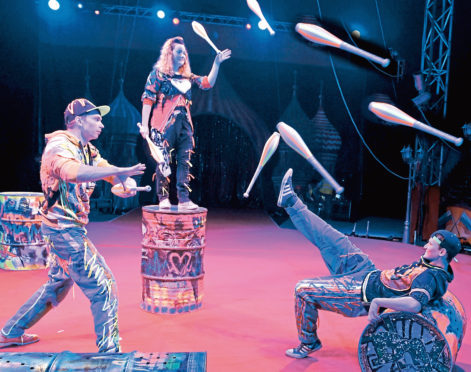 One of the world's most iconic circuses has hit out at people who are vandalising its promotional posters by falsely claiming upcoming north-east shows have been cancelled.
The Moscow State Circus will perform at Aberdeen's Beach Boulevard from Saturday to August 7 – but not if its posters are to be believed.
All across the north-east, from Elgin to Aberdeen, someone has plastered a "cancelled" sticker over posters for the latest show Gostionitsa, which the circus has been working on for six years.
The circus vowed to fight back and has said it will take legal action against the perpetrators.
A spokesman for the company said: "The Moscow State Circus is the most famous circus in the world and we are very proud to be bringing it to Aberdeen.
"Somebody for some reason has put stickers on the posters we have put up on shop fronts saying our show is cancelled.
"They have done this without permission from any businesses.
"We believe this could be a smaller, competitive company trying to get one over on a major circus.
"We are hoping to catch these people through CCTV and we will be taking legal action.
"Not only have they impeded these shop fronts but they have attempted to damage our business reputation."
Whoever is behind the vandalism seems to be following the circus around the north of Scotland.
The spokesman added: "This is not the first time this has happened – we had the same experience in Elgin and Inverness.
"We are determined to find these people and are taking this very seriously.
"We would like to reassure people that the show is very much still on and we are very excited to be performing in Aberdeen."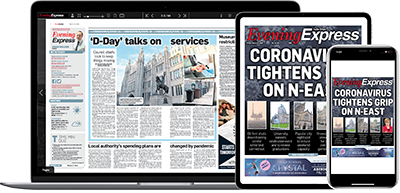 Help support quality local journalism … become a digital subscriber to the Evening Express
For as little as £5.99 a month you can access all of our content, including Premium articles.
Subscribe