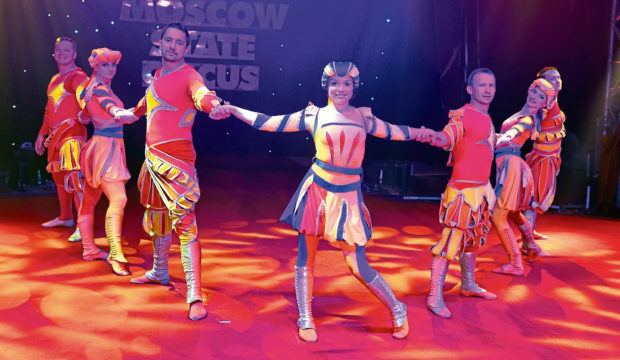 A renowned Russian circus troupe has returned to the city.
The Moscow State Circus gave its first show on Thursday evening at the Beach Esplanade in Aberdeen, and will be in town until August 5.
This season the performers are taking Gostinitsa as their theme – otherwise known as the Hotel of Curiosities.
The production changes every two years, ensuring that each time the circus visits it offers something different to audiences.
Included among this year's acts are clowns, a trapeze artist and a skipping troupe.
Taking on the hotel theme, each of the performers will be playing a different hotel staff member, ranging from bell boys to cleaners.
It tells the story of each of the visitors to the fictional hotel, who occupy each of its different rooms.
Zenya is part of the Didyk troupe that performs two acts, the Russian swings and a skipping number.
He said: "The Russian swings is 36-years-old, I received it from my parents.
"In my act, everyone has a background of professional sports, such as gymnastics and acrobatics.
"This act has been across the world and has been in many festivals, like in Monte Carlo and France.
"There is a special act for this circus, during the show they are bellboys.
"I wanted to be part of the act all my life.
"My mum told me that when she was in the fifth month of pregnancy she was still part of the Russian swings act, and maybe that has been genetically passed through.
"Before I joined this act, I had to go through strong preparations. I did seven years of trampolining and quite a lot of sport as well.
"I have been doing the act since I was 14 – so for 16 years."
Many performers who are part of the Moscow State Circus have been in the business since they were young.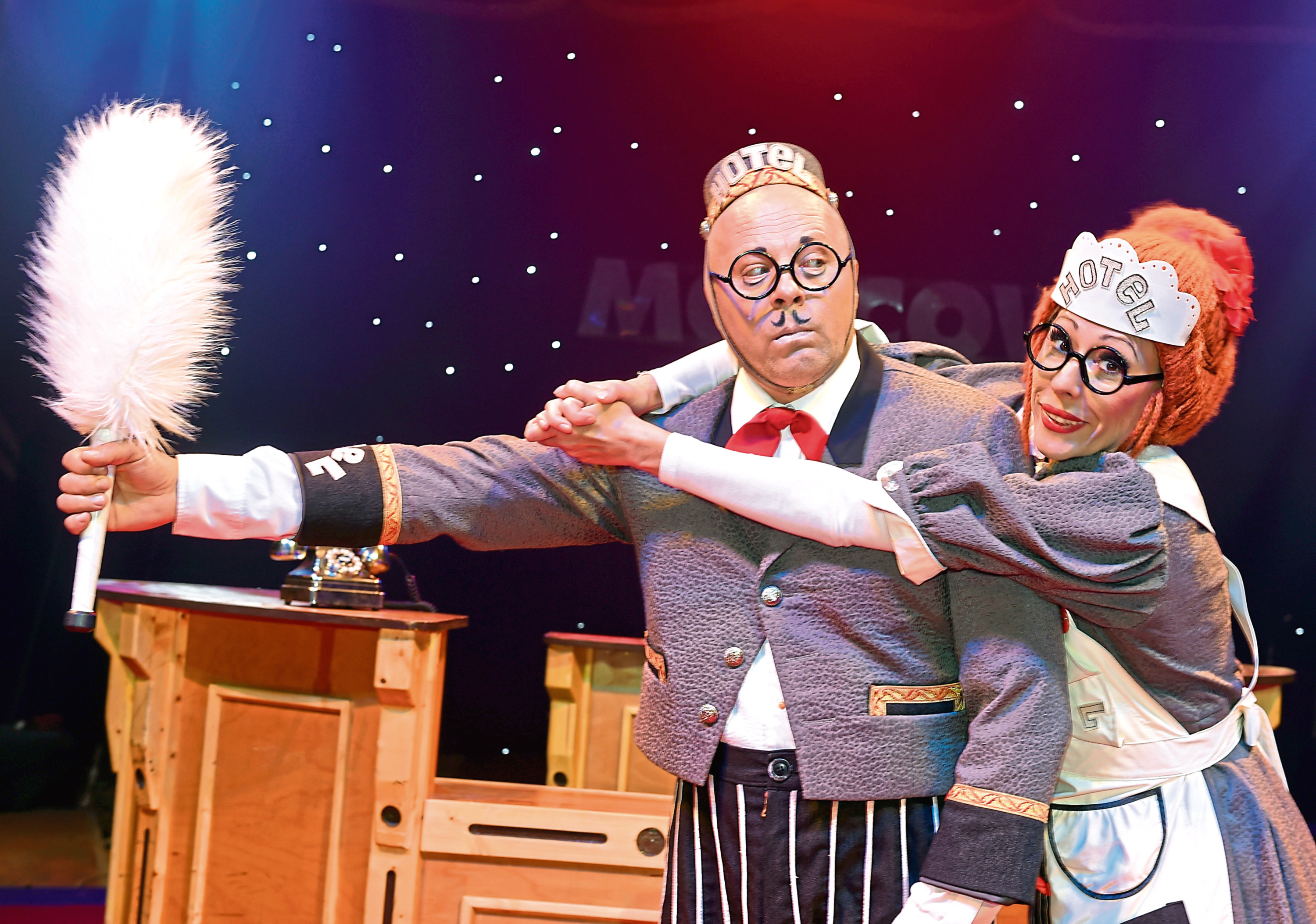 Clown duo Alex and Bella play the roles of a bellboy and housekeeper, and part of their act involves some romance, which is told through comedy.
The pair are in their second year of touring with the circus, and although they are originally from Russia, they have been based in Las Vegas for the past 10 years.
Bella said: "During the show we do four acts. We put together the whole show, it's a storyline."
Alex said: "There's a simple story about guests arriving in the hotel, but the hotel itself is a hotel of curiosities, every room has different stories.
"I'm seventh generation, I came from a circus family. Nothing runs in my veins except circus.
"It's been my childhood and my teenage time.
"I quit a few times and came back again.
"I've travelled a lot of my life. The first place we've really lived is Las Vegas.
Bella said: "I've been doing it since I was 15. I came from gymnastics before.
"I just went to an audition and here I am."
Tickets are available by visiting the Box Office at the circus site, calling 0203 375 3970, or book online, at https://moscowstatecircus.com
There will be two shows each day except for Tuesday.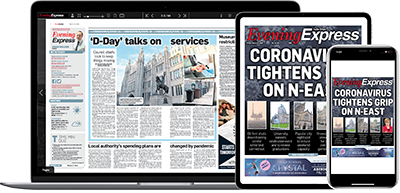 Help support quality local journalism … become a digital subscriber to the Evening Express
For as little as £5.99 a month you can access all of our content, including Premium articles.
Subscribe