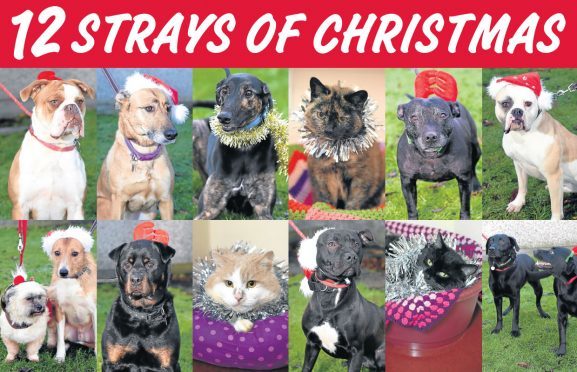 All of these adorable animals are looking for new homes to call their own in the New Year.
The animals have dressed to impress in their finest Christmas gear in the hope of winning the hearts of prospective owners across the North-east.
All of them are currently residing at Mrs Murray's Cat and Dog Home in Seaton, which sees around 1,000 animals pass through its gates each year. Most are unwanted or abandoned.
The charity has currently stopped rehoming during the Christmas period, but will reopen its doors in early January.

This American bulldog, aged two-and-a-half, needs an experienced owner because he's a strong boy who will needs more training.
Once he knows you his cheeky side comes out and he loves a belly rub. He is not suitable to be homed with other dogs, cats or children.

Pretty Tara is a larger dog looking for a home with plenty of open space where she can run around.
The four-year-old lurcher/wolfhound crossbreed is most suited to a home without other dogs or cats, and is more accustomed to children aged 12 and over.

Energetic Otto is extremely playful and looking for an owner who has the time and energy to continue his training and manners.
The two-year-old lurcher-cross is a loving boy who enjoys being in the company of other dogs but is not suitable to be homed with cats or children.

Gorgeous Luna, who is in her teens, is looking for a cosy retirement home to enjoy her twilight years.
She is very loving and would be an ideal companion for someone living alone.

Lou likes a cuddle and a fuss – but on his own terms.
He is about four or five and loves people, but hasn't been around children. He isn't good with other cats but has been around dogs.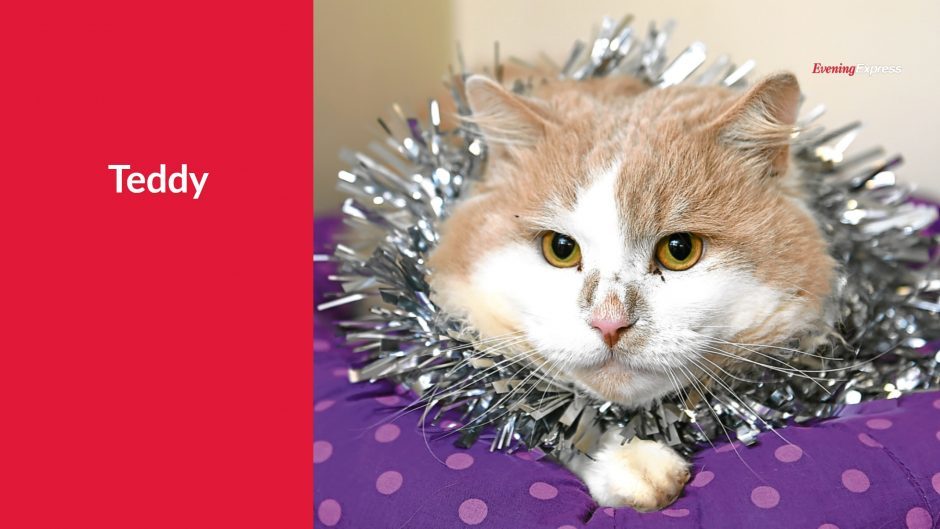 Affectionate Teddy wants a forever home with a warm bed to curl up in. Sadly, not much is known about this big bundle of fluff, but he is very affectionate and loves attention.

This cute pair rely on each other and are looking for a quiet home together.
Eight-year-old terrier cross Rowan does not like other dogs and is protective of nine-year-old Lhasa Apso Oscar.
Both have been around children in the past aged three and up, and also cats.

This gorgeous staffie, Zara, is a very loving dog who enjoys company.
Zara, nine, is loved by Mrs Murray's staff who have taken her to their hearts. She likes to give kisses and cuddles but will chase a ball all day. Zara would make an ideal companion for someone on their own.

If you love outdoor activities Tiramisu is the girl for you.
This American bulldog/boxer cross can be shy when she first meets people but soon comes out of her shell.
She has previously lived with other dogs and cats, but may be too boisterous for small children.

Handsome rottweiler Tyson is a loving bouncy boy who is seeking an owner who has experience with his breed.
Tyson, four, has been around children in the past but would be more suited to older teenagers.
He loves people and cuddles – and belly rubs are a must.

Layla, a staffie/labrador cross, is an adorable girl who is full of beans.
Little background is known of the 18-month-old, but she will need further training to set her manners and burn off her energy.
Layla needs someone with experience in bull breeds and a secure garden.

This bouncy duo are looking for a together home.
The lab/collie cross pair, aged four-and-a-half, haven't been around cats before and are not suited to toddlers.
Oz can be a little shy until he gets to know people but they are loving lads who will make a fantastic addition to their new home.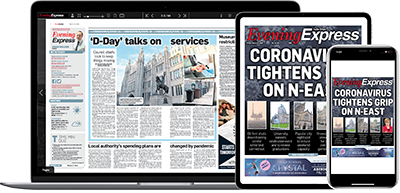 Help support quality local journalism … become a digital subscriber to the Evening Express
For as little as £5.99 a month you can access all of our content, including Premium articles.
Subscribe