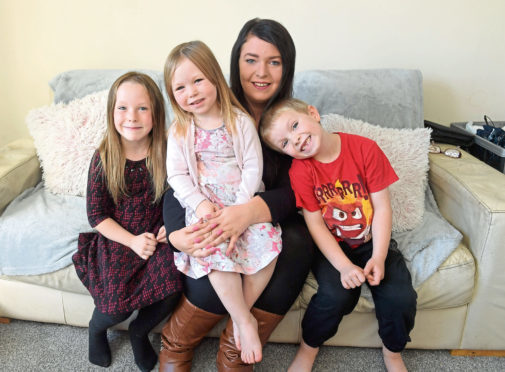 With the festive season steadily approaching, a group has already started preparation work to provide Aberdeen's newborns with presents.
Project 1st Christmas Aberdeen Neonatal, which is celebrating its third year this winter, was set up to deliver presents to babies in the neonatal ward at Aberdeen Royal Infirmary.
It was founded by 27-year-old student teacher Fran Sinclair, after two of her children spent time there when they were born.
---
---
Now in its third year, the project is now looking for a number of items to put towards its Christmas appeal drive.
Among the items being sought are shoeboxes, two large boxes, 30 sachets of hot chocolate, 60 Christmas-themed paper cups, 30 lip balms, 30 hand creams and 30 first Christmas keepsakes.
However, other donations are also welcome.
Fran said: "We are always on the look out for any other Christmas donations for our neonatal boxes.
"There are 30 boxes made up for the babies, so we always need 30 of everything if it is for one of the babies.
"We try and cover every neonatal nurse on all shifts during Christmas Day – we aim for 30 if for the nurses."
The project started as a way of giving something back to staff at the neonatal unit after they helped Fran when her daughters were born.
Fran said: "Both my daughters were in the neonatal unit and this is a way to say thank you."
The mum-of-three had an emergency caesarean to give birth to Hollie, now aged 8, following a 2009 bus crash in which she was thrown through a window.
Her daughter then had to be cared for by the neonatal nurses for 10 days.
Fran's second daughter, Kayleigh, aged 3, also needed neonatal care after being born four weeks prematurely.
She is also mum to six-year-old son Cameron.
And Fran knows all too well how difficult it can be for parents and families in hospital around that time of year from her own experience, so hampers are also given to mums as well.
Fran said: "It's the hardest time to have your baby in there, over Christmas. You should be at home with your family and friends, not at the hospital.
"The staff were brilliant, this is to give something back."
And Fran has been delighted with the popularity of the scheme which is showing no signs of stopping.
She said: "It's actually shocked me how many people have come together.
Members of the Friends charity are working with Fran on the project.
A target of £200 has been set for the fundraising page and £75 had been raised already in the opening few days.
To donate, visit: gofund me.com/project1stchri stmasaberdeenneonatal18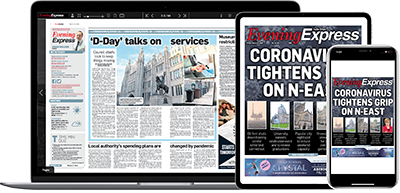 Help support quality local journalism … become a digital subscriber to the Evening Express
For as little as £5.99 a month you can access all of our content, including Premium articles.
Subscribe