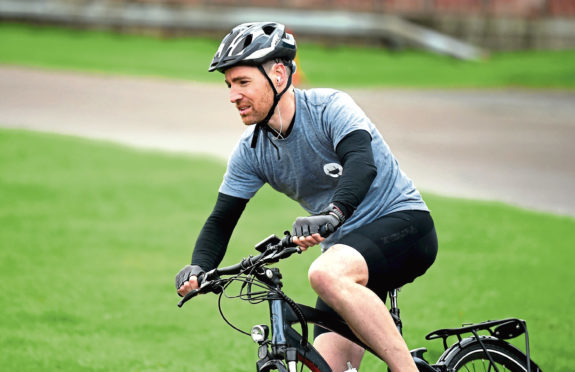 An environmental campaigner from Aberdeen is celebrating after breaking a world record.
Chris Ramsey set out on a mission to prove electric bicycles are easy to ride for commuters by smashing a world record.
The 41-year-old, of Aberdeen, went to Grampian Transport Museum's race track in Alford to attempt to travel the furthest distance on an electric bike in 12 hours.
Chris's aim was to outdo Prasad Erande, who cycled 110.6 miles in half a day in India in November 2016 – the equivalent of riding from the Granite City to Arbroath and back.
Despite battling strong winds and heavy rain, Chris dug deep and cycled a mammoth 180.3 miles in 12 hours – the equivalent of riding from Aberdeen to Perth and back.
"I'm over the moon," said Chris, who was cheered on by his wife Julie and other supporters.
He added: "It's been a long-held ambition of mine to break a world record.
"I wanted to show if I can do this, anyone can ride it a few miles for work."
To fire himself up during the lengthy cycle challenge, Chris listened to motivational hits by the likes of Nickelback and The Script – and sang at the top of his voice at times.
"I'd like to apologise to people living near the track who probably heard my amazing singing. Sorry about that," Chris joked.
He completed the challenge on a Volt Pulse hybrid e-bike, which powers the bike up until 15mph and allows the rider to take full control above that speed.
Chris said: "If you're doing a commute of a few miles a day, these bikes are great. You don't have to worry about petrol, traffic queues or parking – and it helps the environment."
Chris runs Plug-In Adventures, an initiative promoting electric vehicles.
Last year he drove from Aberdeen to Siberia in a Nissan Leaf electric car with Julie.
Mr Erande said: "It's nice to know someone has broken my record – it will push me on to break it again."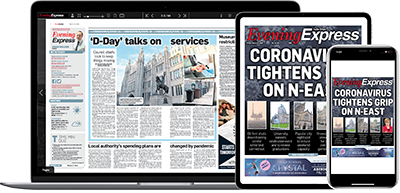 Help support quality local journalism … become a digital subscriber to the Evening Express
For as little as £5.99 a month you can access all of our content, including Premium articles.
Subscribe