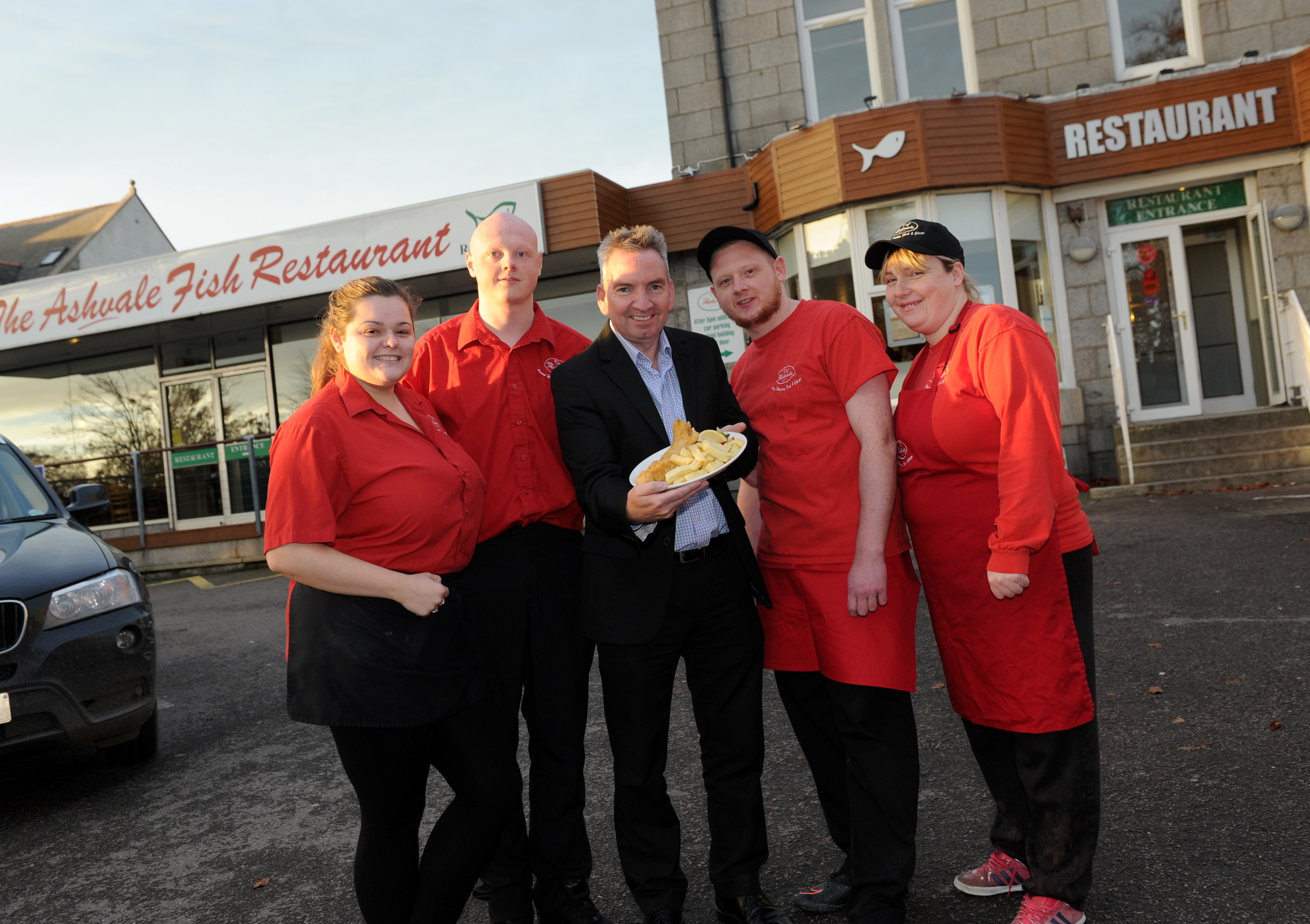 A much-loved Aberdeen chipper is the latest business to sign up to the Buy North-east campaign.
The Ashvale, which has been a staple fixture in Aberdeen for 32 years, is proud to have supported local businesses since it first opened its doors.
The campaign looks to encourage people to buy locally.
It is led by Aberdeen and Grampian Chamber of Commerce, Aberdeen City Council and Aberdeenshire Council as well as the Aberdeen Journals – the Evening Express and Press and Journal – and Scottish Enterprise.
Ashvale owner and operations director Stuart Devine said: "I think it's very important.
"We've been around for 32 years and we've always believed in the importance of buying locally."
Even when the produce they need can't be made in the North-east, the team at the Ashvale will always try to ensure their money is going back into local business.
Stuart, 46, said: "We make sure that all the produce we buy that possibly can be is sourced locally. Our fish, for example, is from Peterhead.
"When that's not possible and the produce physically can't be grown in the area, then we always use a local supplier."
As one of the longest-standing businesses in the area, the Ashvale feels it has a duty to give back to its community.
Stuart said: "We absolutely feel a responsibility to give back to the area and we're proud to employ local people.
"When you buy local, it always comes back to the area and is great for all the local businesses."
The Ashvale has backed the Buy North-east campaign and has praised the initiative's goal to increase local buying.
Stuart said: "The Buy North-east campaign is great for raising awareness. The louder we shout it, the better."
All firms need to do to pledge their support is to put Buy North East on their next board agenda, then move at least one contract or piece of business to a local supplier.
Nearly 500 other companies have already signed up to the campaign.
Among them are The City Bar and Diner, Walkers Shortbread, PR firm Citrus Mix, SGM Joinery, as well as Books and Beans.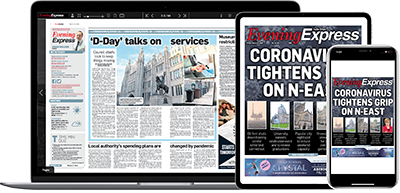 Help support quality local journalism … become a digital subscriber to the Evening Express
For as little as £5.99 a month you can access all of our content, including Premium articles.
Subscribe