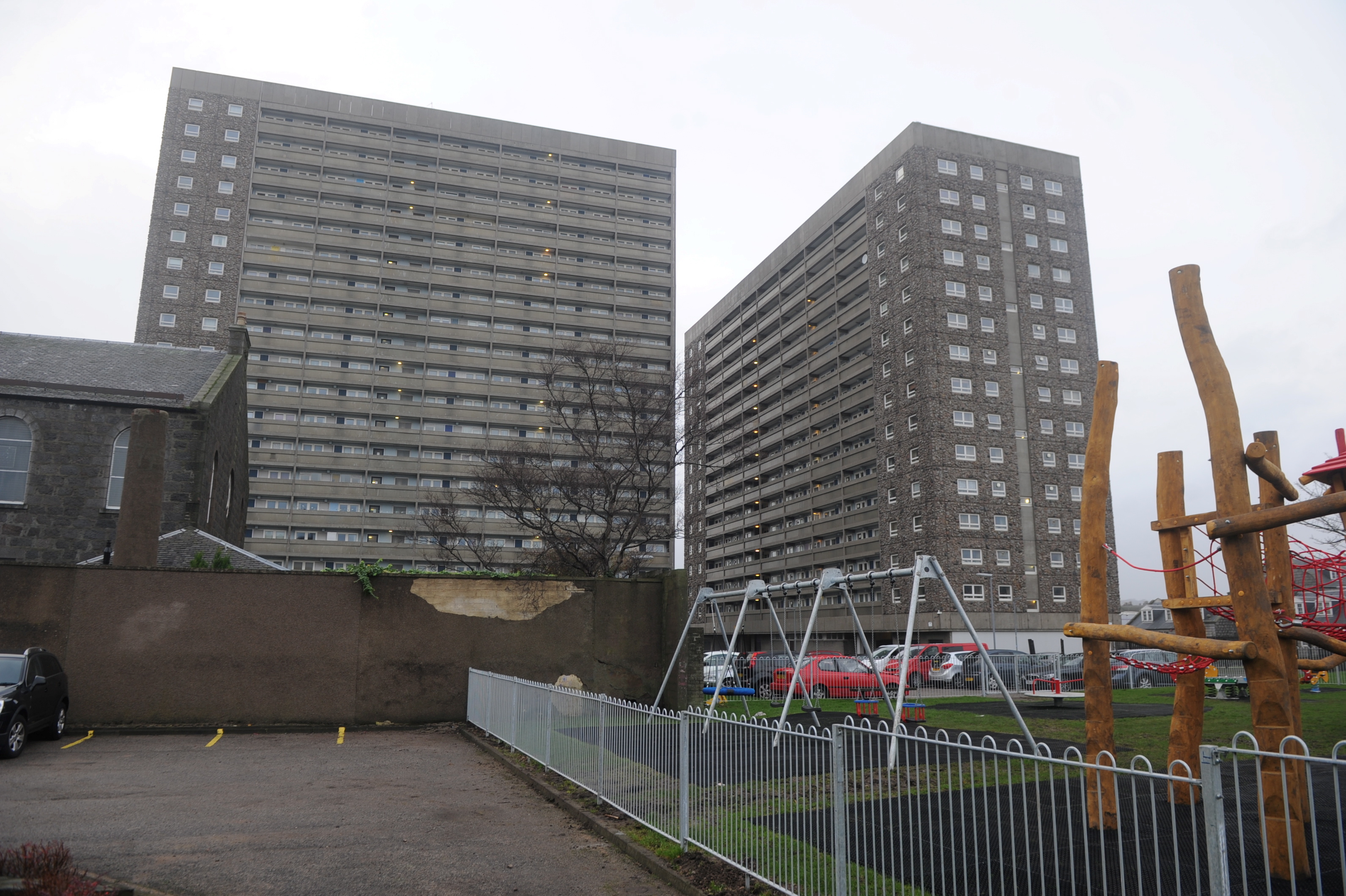 A MUM-OF-THREE today told of her shock after finding her children's bikes had been stolen during a series of raids at two city tower blocks.
Susan King, 28, of Hutcheon Court, discovered her two daughters' bicycles had been stolen – as well as baby Billy's buggy.
Police have launched a probe after receiving 11 reports of break-ins at Hutcheon Court and neighbouring Greig Court over Christmas Eve and Christmas Day. Susan spoke of her devastation after discovering items had been taken from a storage area at her home.
She said : "I was in tears, my dad got them for their Christmas last year but they can't ride them properly yet so have only been out on them once. I went in on Thursday night and everything was fine, my husband came home and said 'the cellar's been broken into'."
The bikes belonging to Brooke, 6, and Danielle, 4, had been locked in a storage room beside their flat.
But when Susan's husband Gavin came home from work at 5.30pm he noticed someone had tampered with the locks and looked inside.
The 31-year-old chef said: "Brooke asked me 'did Santa take my bike away because I was bad?' – it's such a shame."
Each bicycle cost £100 and the buggy was worth around £350.
Police are now contacting residents in the area to see if they were affected. Jamie Houston, 29, of Greig Court, said he was one of the lucky ones after a couple of his tools were taken from his storage area but later recovered.
He said: "It's just shocking – you don't expect it to happen. We're lucky we took everything in on Christmas Eve, otherwise it would have been laden with stuff."
Peter Craig, 66, unemployed of Greig Court, has been left housebound since his £1,200 mobility scooter was stolen over Christmas.
Peter, who has chronic obstructive pulmonary disease and osteoporosis, said: "Last time I saw it was on Christmas Eve, the last thing I did before going to bed was check on it. I can't get around – I'm completely housebound."
A Police Scotland spokesman said: "Officers are following a positive line of inquiry and we would encourage anyone with information to come forward."