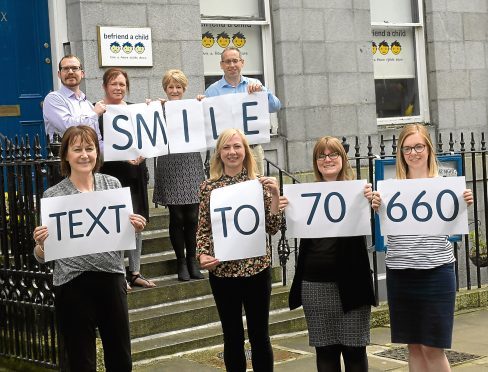 A North-east children's charity has launched an emergency appeal to raise funds to plug a £100,000 shortfall.
Befriend a Child, which helps disadvantaged youngsters in the North-east, needs to find at least £100,000 – or face services being cut.
The money is needed to safeguard the delivery of its befriending service for children in need.
The struggle to raise funds happens at a time when demand for befriending is on the rise.
Between 2012 and 2015 the number of children referred and befriended increased by 53% to 323.
Befriend a Child was forced to put a cap on new referrals and currently it supports 179 children with a further 22 on the waiting list until new funds can be secured.
Taking a lead from its oil industry neighbours, the charity has already cut costs and improved efficiency.
But the £100,000 funding gap needs to be plugged to safeguard the service.
The Save Our Smiles (SOS) appeal is a spin on the charity's motto which is "turn a frown upside-down".
If funds are not found the charity would be forced to cut back services, which it said would be "devastating for the children, families and volunteers involved".
Jackie Hothersall, CEO of the charity, said: "After all the hard work we've put in, it is disappointing to be in this position. Sadly, it reflects the times we live in. Despite the generosity of our supporters, raising funds is more difficult than it was a few years ago.
"Over the last 12 months we have noticed a decline in our fundraising income. This is likely due to a combination of factors. A reduction in and redistribution of local authority funding, increased competition for voluntary funds, a general tightening-of-the-belt approach across the region and a trend towards more pro bono and in-kind donations from companies.
"Nonetheless we are here to support local children who need our help. We believe charity begins at home and experience has taught us that people from the North-east are extremely generous. That's why we are appealing for their support to save our smiles."
Companies, community groups and schools are being asked to consider sponsoring a smile to help safeguard the service.
Anyone can donate £5 to the appeal by texting SMILE to 70660.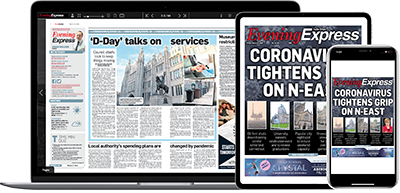 Help support quality local journalism … become a digital subscriber to the Evening Express
For as little as £5.99 a month you can access all of our content, including Premium articles.
Subscribe