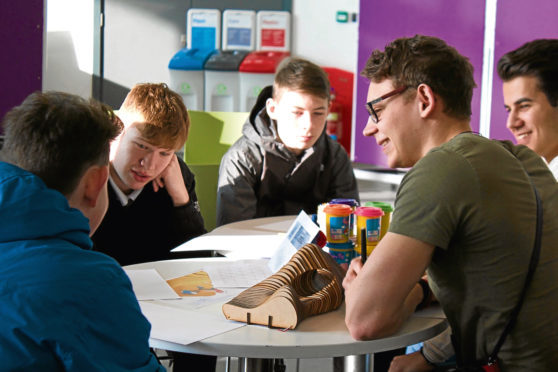 Pupils from two Aberdeen schools have visited a university to test out play equipment as part of a visual arts festival.
The team behind the Look Again event have partnered with the Scott Sutherland School of Architecture and Built Environment, where 12 students are designing prototype playable structures.
Pupils from Kaimhill Primary and Bridge of Don Academy have been spending time with the architecture students to share their ideas throughout the process and test the playability of each prototype.
Theo Dounas, learning excellence leader at the Scott Sutherland School, said: "Our final year students have shown flair and creativity in designing for such demanding clients as children.
"We look forward to constructing our prototype, which has been designed and tested using state-of-the-art digital technologies and releasing it as a space for play in the city of Aberdeen."
Once a final model has been selected, it will be fully produced and shown in the city centre as part of the festival from June 14-17.