An Aberdeen legal firm has given its support to a popular North-east beer festival.
Marks & Clerk has been revealed as an official corporate sponsor of the Banchory Beer Festival, a biennial gathering celebrating beer, cider, gin, prosecco and Banchory's local rum.
There will also be street food and live music.
The event runs from August 11 and 13 and is expected to attract around 4,000 people.
Patent attorney Douglas Rankin, from Marks & Clerk's Aberdeen office recently met the organisers, MFGF Events Limited, to celebrate the sponsorship ahead of the festival.
Mungo Finlayson, co-founder of MFGF Events, stressed the importance of local business support to keep the festival thriving.
He said: "We launched back in 2014 and we're anticipating a four-fold increase in the number of attendees at our forthcoming event.
"This is another year that we have secured sponsorship deals with large companies which is fantastic, because attracting this type of support is crucial in securing the long-term success and continued growth of Banchory Beer Festival.
"We are delighted to welcome our newest corporate sponsor."
Mr Rankin said: "We are proud to sponsor this thriving local event and look forward to seeing it going from strength to strength."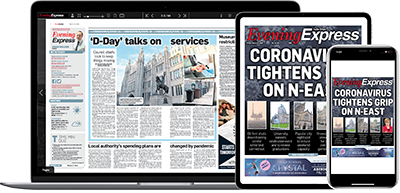 Help support quality local journalism … become a digital subscriber to the Evening Express
For as little as £5.99 a month you can access all of our content, including Premium articles.
Subscribe