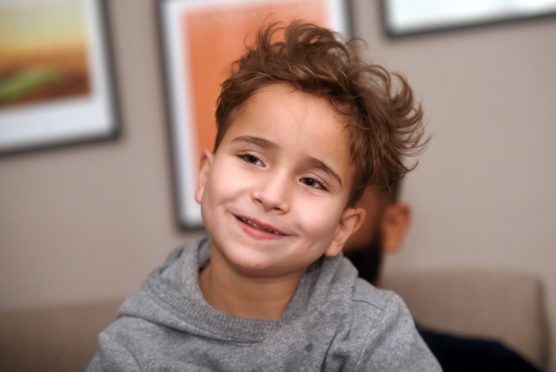 The family of a little boy born with brain damage have thrown their support behind a new specialist care centre in Aberdeen.
Melanie and Luke Dyer's son Matthew has quadriplegic cerebral palsy and uses the services of the charity Charlie House.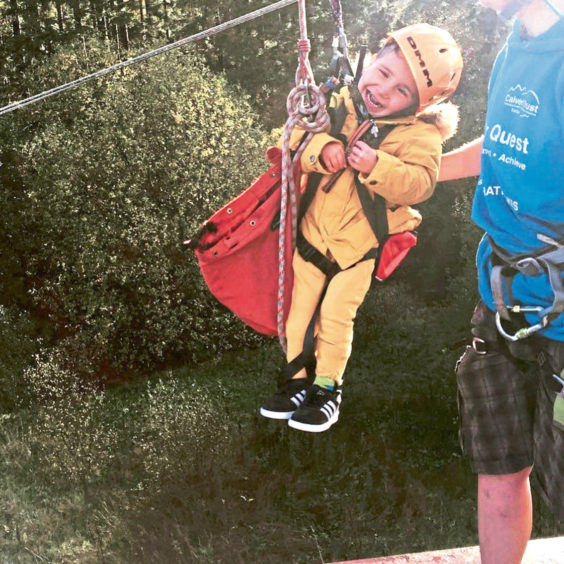 In collaboration with NHS Grampian, it hopes to build a new facility in the grounds of Woodend Hospital which will provide support and care for families of children with complex disabilities or life-limiting conditions.
The Evening Express is backing its Big Build campaign to raise £8 million towards the centre.
Matthew, who turns seven next week, had a traumatic birth which resulted in brain damage and a diagnosis of cerebral palsy along with epilepsy.
In an effort to understand their son's condition, Melanie and Luke found Charlie House through an internet search and have been involved with the charity ever since.
The family, from the West End of Aberdeen, said a new care facility on its doorstep would be a huge help.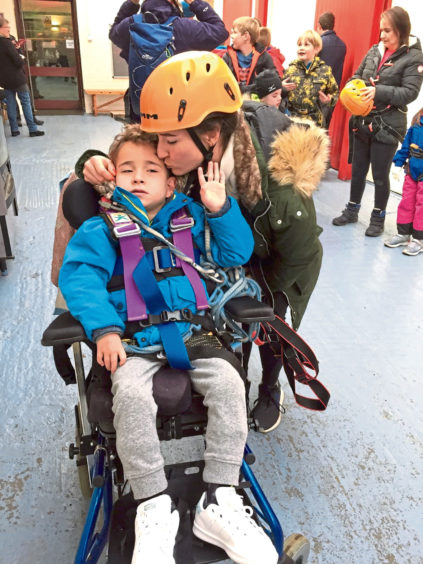 Melanie, 33, a beauty therapist, said: "It was a massive learning curve for us.
"It was a big shock as well because I had a perfectly normal, healthy pregnancy, so we weren't prepared for this in the slightest.
"But we're learning all the time and I feel like you become experts quite quickly because you have to.
"We got a letter through the door confirming the brain damage but we were basically left to get on with it. We didn't know anyone else.
"Luke started doing research online and came across Charlie House and it then was just a really small support group, which it still is to us today. But at the time it was just amazing for us to be able to go and meet other families with children and support needs who were in a similar situation."
At the moment, the nearest respite facilities are more than 100 miles away in Kinross or Glasgow.
Melanie said: "We need to know that he's safe and he's being cared for in the right surroundings.
"Access to things like the sensory and hydrotherapy pool are good to stimulate him and bring him on, but also we can have a full night's rest and know that he's safe.
"If he has a seizure the people are properly trained and know how to handle that.
"At the moment you just feel that it's a bit isolating – there's nothing around here.
"You can feel a bit lonely as a family with a child who has complex needs. Charlie House has helped us realise we're not alone.
"We just need that facility now as a base to get the respite and to meet families in a comfortable and easy, safe place."
Student nurse Luke, 34, added: "Matthew would enjoy it as well, as he's being stimulated. When you take him out, you're always nervous he's going to have a meltdown.
"At least with this new centre, if we go and that happens, it doesn't matter because everyone else is in the same boat.
"With proper respite, you want to be leaving the child there and you can go off, do your own thing and recharge your batteries.
"These kids deserve it as well. You go to the parks and there's not really anything for them to use. It's very limited what kids with disabilities can get up to.
"At least at this new centre it's purpose-built for them, so they'll be able to get something out of it and get involved."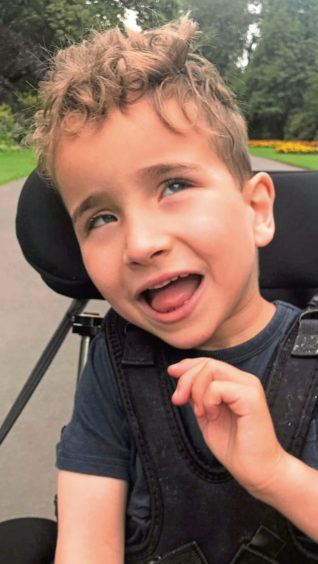 Melanie and Luke have been able to take Matthew to Charlie House's retreat in Kielder Forest Park, Northumberland for the past four years. The charity runs the event once a year and it allows families to bring their children to a place where there are activities which otherwise may be nearly impossible.
Melanie said: "I look forward to it all year, it's just easy. All the activities there are accessible for Matthew.
"He's been hoisted into a zip wire, we did sailing the first year, wall climbing – all the things we never would have imagined we would be able to do.
"You run out of ideas up here with what to do on the weekend and you go somewhere like Kielder and there's so much it's amazing.
"There's a hydrotherapy pool and he loves that. It's nice to go places and know there's going to be proper facilities and everyone else there understands your situation as well."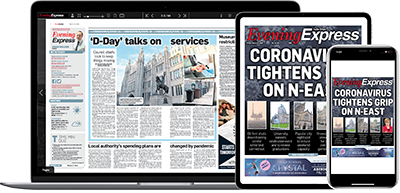 Help support quality local journalism … become a digital subscriber to the Evening Express
For as little as £5.99 a month you can access all of our content, including Premium articles.
Subscribe