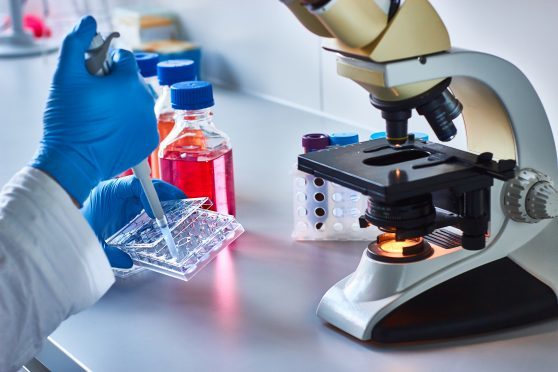 Groundbreaking research has taken place at an Aberdeen hospital after almost £10,000 of backing from a cancer charity.
Friends of Anchor pledged £9,757 to a study which took place at the Institute of Medical Sciences at Aberdeen University's campus at Foresterhill.
The funds allowed researchers to create 3D models of gut cells using human tissue and will help them learn more about how colon cancer develops.
Senior clinical lecturer and consultant in gastroenterology Dr Mairi McLean, who led the research, said: "My research focuses on a particular protein that lives in the centre of a gut cell and helps to stabilise genetic material.
"In the very early stages of bowel cancer, this protein shifts into another part of the cell.
"The next question was to investigate the consequence of this protein shift on bowel cell function and growth.
"To do this, we have used a cutting-edge cell modelling technique and we have successfully established this here in Aberdeen from human tissue.
"In this case, we're growing organoids – 3D mini models of the cells that line the gut – from healthy gut tissue but also from cancer cells in the bowel.
"This organoid model is vital to work out how the cells respond to injury and stress from bacteria and inflammation in the gut and how this influences cancer development.
"This project is increasing our understanding of how colon cancer develops and we hope this will lead to new ways to monitor disease and potentially lead to new treatments."
---
---
The study is one of the seven funded by Friends of Anchor and Dr McLean was also one of the first to benefit from the pilot research funding pot when it was earmarked in 2010.
Other projects funded in the past year include research into prostate, breast and head and neck cancers, as well as into thrombosis.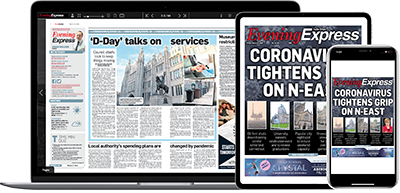 Help support quality local journalism … become a digital subscriber to the Evening Express
For as little as £5.99 a month you can access all of our content, including Premium articles.
Subscribe