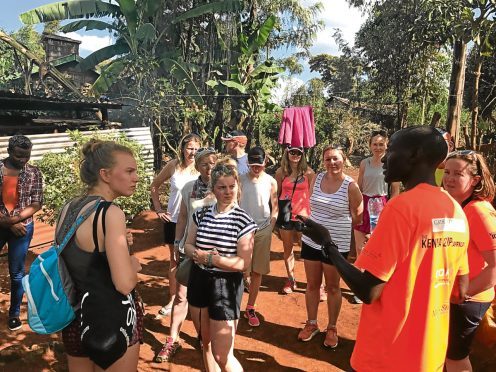 A North-east charity which supports orphaned and abandoned children in Kenya has raised £7,200.
The Gathimba Edwards Foundation was formed by athlete Myles Edwards and Gideon Gathimba after visiting the Pavilion Village children's home in 2013, and makes two trips there a year.
The 22 children living at the home have either lost their parents due to illness, or had been abused or abandoned. Inspired by the children's happy nature despite their tough conditions, the Foundation was set up as a way to fundraise to help them, and they now support 243 children across various parts of Kenya.
Last month's trip saw £7,200 being raised by the volunteers during the two weeks they were there.
The money will be used to pay a year of school and college fees for some of the boys from the Chaka Youth Football Club initiative, which uses football as a tool to promote education and get them away from the drug and gang culture in the area.
Myles said: "The fundraising that people who come on our trips have done has completely transformed the lives of hundreds of our kids.
"We would love to be able to see our kids complete primary and secondary school.
"Day in day out, we see kids sleeping on mud floors, out of school and short of food, but the amazing support people are giving us enables us to be able to do something to change the terrible conditions and challenges the kids are facing."
Volunteers who went on the trip are mainly based in the Aberdeen area – but supporters have also joined from England, Germany and America.
While there, volunteers visited families and the children that they sponsor, some of the houses previously built by the foundation, climbed Mount Kenya, ran in their Mount Kenya Marvellous 5k or 10k races and went on safari.
Volunteers also met some of Kenya's top runners, including Mary Keitany who won this year's London Marathon.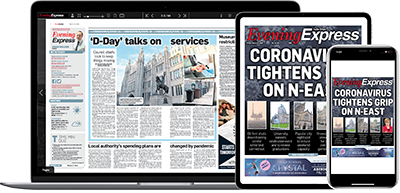 Help support quality local journalism … become a digital subscriber to the Evening Express
For as little as £5.99 a month you can access all of our content, including Premium articles.
Subscribe