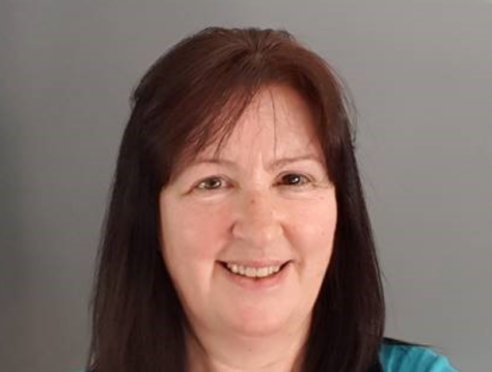 A charity which has helped thousands of older people during the coronavirus pandemic is expanding its services to the north-east.
Food Train has made sure those over the age of 65 can continue to have critical shopping supplies.
The charity is moving into Aberdeenshire after there was unprecedented national demand for its work to help the elderly who are unable to manage independently.
Food Train is urging people to register for a new home shopping service Food Train Connects.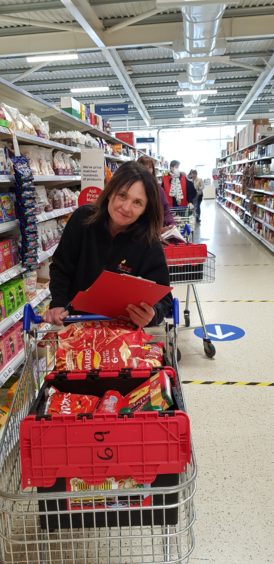 It will match volunteers with older people who need help getting their weekly groceries on a one-to-one basis.
Food Train Connects is an extension of the organisation's award-winning shopping and delivery service, where teams of volunteers deliver van-loads of groceries to many people and store them away if needed.
Over-65s will be matched with a specific volunteer shopper in their area who will carry out weekly grocery trips for them.
The individual match means Food Train can reach people even in areas where it does not currently operate a physical branch with vans on the road.
Morna O'May, Food Train Connects national development officer, said: "The demand from older people needing help with their shopping has never been greater because of the restrictions which have had to be put in place because of Covid-19 and our volunteers are making a real difference to lives by getting support to those who need it.
"However, the pandemic has highlighted what, for many, is a routine challenge in their lives to make sure they have the essentials for living in their cupboards. That is why we want to expand our operation to places including Aberdeenshire and believe Food Train Connects is the ideal way to do this.
"Communities are doing a brilliant job of helping those around them by getting groceries to them at this time. The aim of our service is to fill any gaps there may be in this provision – as well as providing a long-term operation which will get food to peoples' homes even after the current restrictions are lifted.
"We already have volunteers signed up. They're ready to help us improve the quality of life for more older people in their own homes and we want anyone who thinks they or someone they know would benefit from this new service to get in-touch. We're here to help."
Food Train has seen a record-breaking 60% increase in people using its established grocery shopping service since the start of the coronavirus crisis.
Its team of volunteers and staff are now ensuring groceries reach 3,045 people across nine Scottish regions, compared to 1,905 before the pandemic. A huge proportion of them are shielding in their homes to protect themselves from the illness.
To find out about how Food Train Connects could help you or someone you know, email shopping@thefoodtrain.co.uk or call 0800 3047924. To register as a volunteer, go to www.thefoodtrain.co.uk.
The Feelgood Feed: Stories to lift your day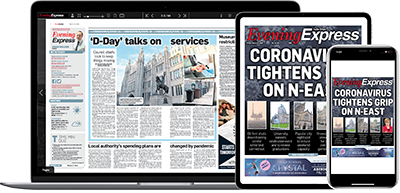 Help support quality local journalism … become a digital subscriber to the Evening Express
For as little as £5.99 a month you can access all of our content, including Premium articles.
Subscribe