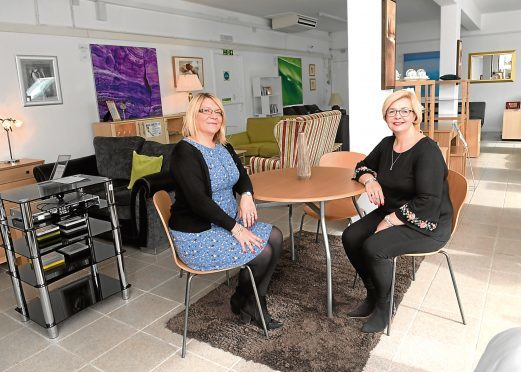 A charity was set to open a new shop in an Aberdeen community today.
Instant Neighbour was to launch the new Home Comforts store in the space formerly occupied by Peterculter's Alldays.
The unit, on North Deeside Road, has been empty for around 10 years.
Instant Neighbour, a charity which helps to alleviate poverty in the region, signed a five-year lease on the property and will sell sofas, mirrors, TV units, lighting and small electrical goods.
Susan Cheyne, business development manager at Instant Neighbour, said: "We are very excited to be opening a new shop.
"We moved out of the Union Square shop around a year ago so it is good to have a new place open to sell home goods.
"The opening of the shop has been welcomed by people in the community, we have actually had to turn people away until we open. When the opportunity came up to move to Culter we jumped at the chance.
"This shop will allow us to employ people from the local community, which can only be a good thing."
Instant Neighbour currently owns two stores in Aberdeen – one at St Machar Drive, the other on Great Western Road.
The new store in Peterculter will also supply a delivery service for anyone buying furniture.
Susan said: "The team is so excited to get working.
"We are looking to employ one full-time person and several volunteers to work at the shop.
"We are looking to help people get into retail as well, so starting at the shop will also help them to get a foothold in the retail side of things.
"It is important for this shop to do well as it helps us fund other things we do across the city.
"Our food bank is always busy so we are always on the look out for money to buy food.
"The new shop will be open from Tuesday to Saturday."