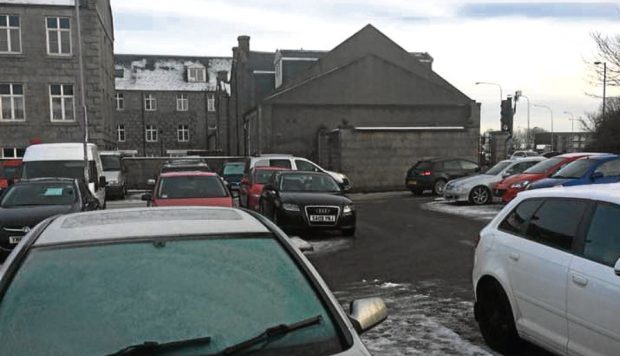 A charity has hit out over double parking that has stopped delivery vans accessing the car park at its shop.
Forces Support Aberdeen, which has a store on Aberdeen's Hutcheon Street ​in the former PC World premises, has experienced parking problems since moving into the premises in July.
And it may now have to send out staff to patrol the car park.
Manager Mandy Reid said: "One of our removal companies said we had to have a member of staff outside to stop people from double parking because they can't come in and deliver furniture as they can't get in the car park."
The store is run by volunteers and there are usually only about two or three in each day.
Mandy added: "It's not ideal, and it's not the best weather to have someone outside either.
"The situation over the past couple of months hasn't changed at all.
"I don't know why we've started getting people double parking, it's just bizarre, it wasn't happening before.
"They even park up on the pedestrian area in front of the store."
Because the car park is always so full, the charity – which runs the store to raise funds for the families of those killed in military action – says it is affecting business.
People have even contacted them to say they travelled in from Aberdeenshire, but had to turn away because they couldn't get parked.
Mandy said: "It's affecting business. We've already heard from customers who have contacted us on our website and through the Facebook page and they've said they've had to turn away because they couldn't find a space."
Efforts to stop motorists from using the car park have been unsuccessful so far, and staff have even been verbally abused when they've asked people not to park there.
Mandy added: "They're not going to pay attention unless it's some sort of pay and display, but we have tried. We had a chain across the car park which was pulled off, and padlocks, which were cut off.
"How much can a charity have to pay out to keep the car park in check? It's a small charity, funded by the public. How much can we be expected to do?"
"It's a shame."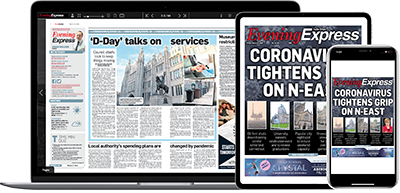 Help support quality local journalism … become a digital subscriber to the Evening Express
For as little as £5.99 a month you can access all of our content, including Premium articles.
Subscribe