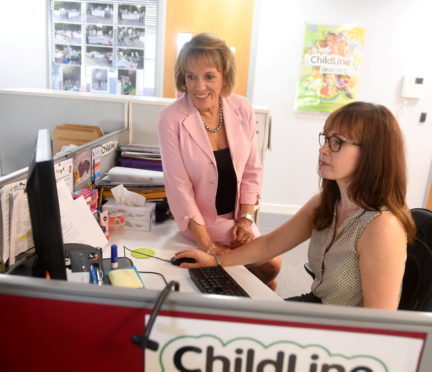 A children's charity has said its Aberdeen counsellors have handled more than 200 calls from youngsters who feel isolated.
The NSPCC's Childline in Aberdeen has carried out 202 counselling sessions with children experiencing feelings of loneliness – and the number is up from 164 the previous year.
The organisation has stated that mental health issues, bullying and social media are all contributing factors in a growing number of young people struggling with feelings of isolation.
The latest figures reveal the NSPCC-supported service delivered 4,636 counselling sessions to UK children for loneliness in 2017-18 – a 14% rise on the previous year.
Teenagers accounted for the majority, but the youngest person was aged just 10.
Leanne Ferries, Aberdeen Childline service manager, said: "These Childline figures show that although we might not think of loneliness as something that affects young people, children are increasingly seeking support from our counsellors about feeling alone and isolated."
Figures also showed almost 80% of calls were from girls, who said the use of social media and comparing themselves to others online made them feel "increasingly isolated".
The news comes after the NSPCC's Are You There campaign called on the UK Government to fund Childline so it can help more children and teenagers struggling with mental health issues.
Childline founder Dame Esther Rantzen said: "Loneliness needs to be taken seriously because it is potentially damaging to children's physical and mental health.
"The crucial question is what is causing this rise among the young?
"Are we all too busy to make space and time for our children?
"Is it that we have lost the habit of eating together?
"Or is it the illusion created by social networks that everyone else is liked, popular and enjoying a far more exciting life, so they feel lonelier than ever?
"Whatever the reason it's crucial that young people know they can always contact Childline to speak to someone who will listen and care about them."
For more information on how to volunteer visit bit.ly/2rfkGJc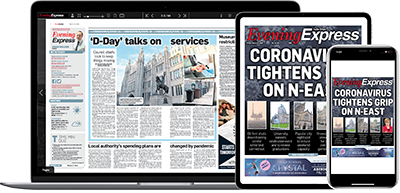 Help support quality local journalism … become a digital subscriber to the Evening Express
For as little as £5.99 a month you can access all of our content, including Premium articles.
Subscribe