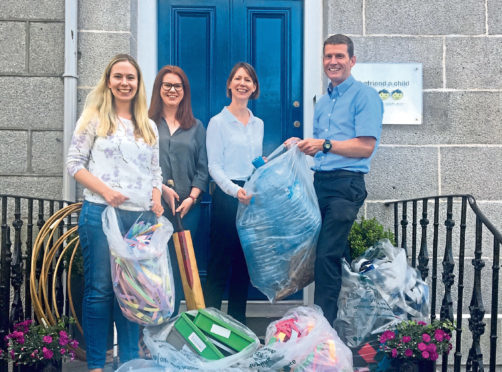 An Aberdeen children's charity has been inspired by the Nuart Festival to hold its own junk modelling session.
Befriend a Child was given junk to create art pieces as part of its summer playscheme.
The charity got the idea from the Trash Art Unicorn that sits on Huntly Street as part of the Nuart Festival.
The art session was sponsored by One Stop Waste who gave the charity materials for the 12 children to create with.
Jean Gordon, head of operational support services at Befriend a Child, said: "Having fun is the main aim of the playsheme, but providing breakfast and lunch is also high on the agenda as some of the children miss out the meals due to financial constraints in the families during the holidays."
Craig Donoghue, managing director at One Stop Waste, said: "Being inspired by the Trash Art Unicorn on Huntly Street, we sourced our site for discarded items that would spark the imagination of the children supported by Befriend a Child.
"We were pleased to find our future great artists."