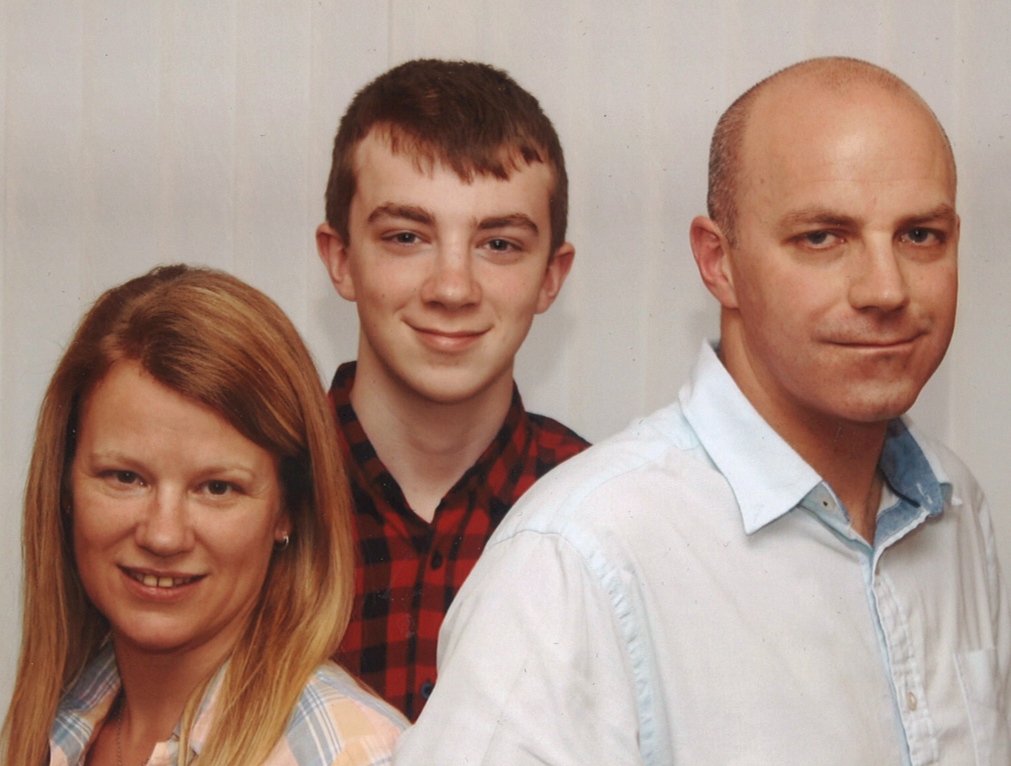 The parents of a schoolboy who died after an incident during work experience today told how a charity set up in his name keeps his memory alive.
Michael McLean was just 17 when he died on the last day of a summer job at Denholm MacNamee Ltd in Inverurie in 2015. The youngster suffered fatal injuries after the industrial spooler machine he was in started rotating.
Earlier this year worker Dean Reynolds, 23, was acquitted of the culpable homicide of Kincorth Academy pupil Michael after a trial at the High Court in Aberdeen.
He had denied culpably and recklessly operating the machine, which they had been painting, causing it to rotate while Michael was inside the drum.
Denholm MacNamee was fined £120,000 after admitting breaches of the Health and Safety At Work Act relating to Michael's death.
Speaking for the first time since the court case finished in June, his parents Angela and Mark told how setting up a charity to help dyslexic children has brought comfort, despite the tragedy.
And they also spoke about their frustration and anger over the court process, saying the verdict means they "will never have closure".
---
---
In the wake of the tragedy Angela and Mark set up Mikey's Charity in a bid to help Kincorth children who may have dyslexia.
All the money raised will be donated to the Kirkhill and Abbotswell primary schools to help further children's education.
Mark said: "Michael struggled a lot during his earlier years at school and even reading a book was frustrating for him and us as it would take forever.
"Once he got help with the dyslexia, he just came on leaps and bounds and his results got better and better.
"He didn't want to leave school. He was due to go back and was looking forward to it.
"It was Angela's idea for the charity. Because funds are getting cut, we felt it would be a good thing to do to help the children that are going through difficulties as well. It will make a big difference."
Angela said: "So far we have raised £5,000 since it started around a year ago and all the money goes to the schools. They are using it for ebooks and dyslexia programmes.
"The families in Kincorth have told us it is amazing what we have done with the charity and it means that Mikey's name lives on with the charity."
Mark added: "We are doing it for him but it is something he would do as well. We are trying to take something good out of a bad situation and also keep ourselves occupied.
"There was something on Facebook a while ago where it was a statue with a big hole in the chest and this is what it feels like.
"It feels like there is a massive part of you missing. It doesn't go away, the hole gets smaller but it is always there.
"The more things you can do to keep yourself busy the better and it helps. We have a lot of good friends who also help and volunteer at our events."
Mark and Angela also "found peace" after their son's death when they discovered his organs helped some desperately ill people.
Angela said unknown to either her or Mark, Michael had signed up to become an organ donor.
"He gave the gift of sight to two people, a mother his pancreas, his liver to someone and his kidneys another,"she said.
Mark added: "People asked us if it was a difficult decision and we didn't think it was.
"You think things are so bad you want some good to come out of it. You want a silver lining and you don't want all the black to be there as it gives you a little bit of peace."
Despite throwing themselves into raising money in memory of their "amazing boy" the family still feel frustrated with the court process.
They have decided against pursuing any civil case, feeling it would be pointless and "wouldn't bring Michael back".
Angela said: "We felt we had to wait a long time to find anything out. Things were great when we were with the police. As soon as the police were finished we were assigned a liaison officer in Glasgow for the case and she was more like a secretary and all that happened was we were told we couldn't be told anything."
Mark said: "You always feel like it can go one way or the other and we always tried to keep the glass half full but we knew it came down to a jury and it is difficult."
Angela added: "Our personal opinion is there should be a retrial because they got the time wrong and there was so many mistakes in the case.
"Life has been hell since it happened. We cannot move on and we don't have the closure and we will never get it."
Angela and Mark are encouraging families in Kincorth to stop by Kincorth Community Centre in order to vote for Mikey's Charity in this year's U Decide participatory budget scheme.
People will get the chance to cast their vote on a number of local groups – Mikey's Charity being one of them.
They hope families will vote for them so they will be able to fund next year's charity event. Those who wish to show their support can stop by from 10.30am-4pm on Saturday.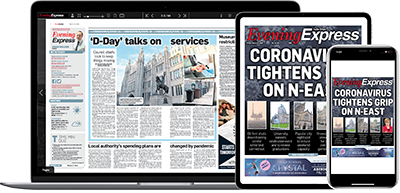 Help support quality local journalism … become a digital subscriber to the Evening Express
For as little as £5.99 a month you can access all of our content, including Premium articles.
Subscribe