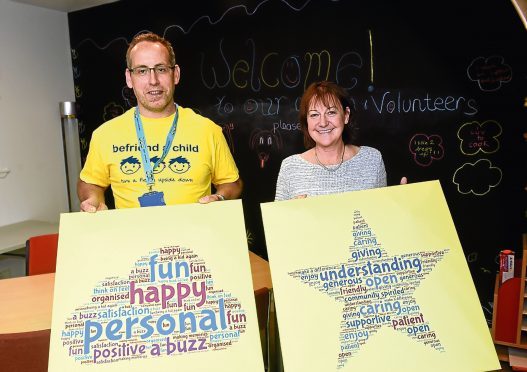 A campaign backed by the Evening Express to help disadvantaged children has reached the halfway mark in its bid to raise £100,000.
Befriend a Child chiefs said they were delighted to have brought in almost £50,000.
The Save Our Smiles (SOS) campaign is looking to safeguard the charity's vital befriending service that sees children paired up with a volunteer to be a positive adult role model.
Richard Stewart, head of marketing, fundraising and external affairs at the charity, said: "Since we launched the SOS appeal it's been a busy summer and I am delighted with the response we've had.
"We've banked £50,000 and we have started new partnerships with companies including Aberdeen International Airport, Apollo OE, Brodies, Codonas and Sport Aberdeen.
"We've also had individuals and groups fundraising for us in all manner of ways.
"Thanks to the Evening Express our SOS message has been heard across the region and every week we receive new donations and offers of support.
"We plan to keep the appeal going towards the end of the year to involve some local schools now they are back and to give ourselves every chance of hitting our target and we have a couple of events of our own planned to round things off."
The Evening Express has been highlighting the good work the charity has carried out in the North-east.
Recent research by business firm Deloitte showed that for every pound donated, a social return on investment (SROI) generated £6.13.
A SROI places a monetary value on the social, environmental and economic impact a charity has on its users.
Jackie Hothersall, the charity's CEO, added she was delighted with the total raised.
She said: "The show of support we have had over the summer months has been outstanding.
"It warms my heart to see how much this charity means to local people who value our efforts.
"This week also saw the launch of our new Social Impact Assessment, completed by Deloitte.
"I hope the report is an added incentive and motivation for our supporters to help us hit our target."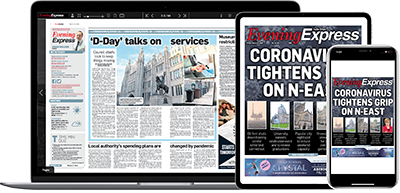 Help support quality local journalism … become a digital subscriber to the Evening Express
For as little as £5.99 a month you can access all of our content, including Premium articles.
Subscribe