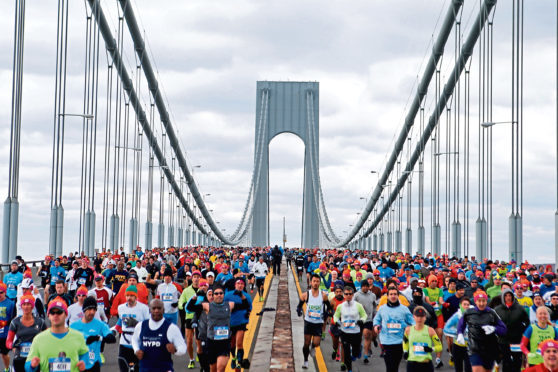 Two north-east charities are calling on runners to step up for a marathon in the Big Apple.
The ARCHIE Foundation and Friends of the Special Nursery are looking for people to help raise cash by running the New York Marathon on November 4.
Both causes are asking that runners raise a total of £3,000 – £600 to cover their costs including travel and accommodation and £2,400 in donations.
The Friends of the Special Nursery supports the families and children who stay in the neonatal unit at Aberdeen Maternity Hospital.
Katie Watters, head of fundraising at Friends of the Special Nursery, said: "This is an incredibly exciting opportunity to see a new side of New York City and visit some amazing locations, all while raising money to help babies born too sick or too soon.
"It will be a big challenge, but our team is here to support the runners every step of the way, and we can't wait to help people take on this great challenge in November."
The ARCHIE Foundation provides specialist staff, equipment and other types of support to the Royal Aberdeen Children's Hospital.
Jamie Smith, regional fundraising manager for the ARCHIE Foundation, said: "This will be the biggest group of runners The ARCHIE Foundation has ever taken to an international run and we have had a huge amount of interest.
"There's still time to get involved and we encourage anyone who would like to find out more to come along to our free information evening."
The charities will support the runners throughout the process, helping with planning and training for the event.
Organisers have asked runners raise 50% of their target by August 4, with the rest of the money collected and handed in within a month of the race taking place.
An information evening is due to be held for prospective runners at Tempo Cafe in the Bon Accord Centre, on May 22, at 6pm.
To register for the event, visit bit.ly/newyorkrun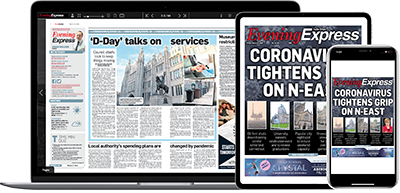 Help support quality local journalism … become a digital subscriber to the Evening Express
For as little as £5.99 a month you can access all of our content, including Premium articles.
Subscribe