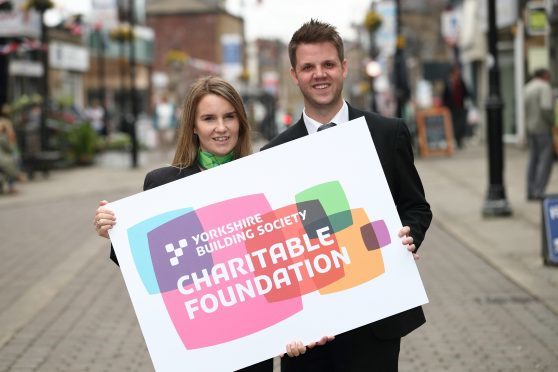 Charities in Aberdeen could get their hands on a share of £100,000.
Yorkshire Building Society Charitable is giving away donations from £250 to £2,000 and members can nominate their charities at the Union Street branch.
Nicola Scott, manager of the Aberdeen branch of Yorkshire Building Society, invited members to get involved.
She said: "As a mutual organisation, we're committed to making a positive and lasting impact on the community here in Aberdeen.
"There are lots of wonderful charities which make a real difference to peoples' lives and we want to support their work.
"We know it can be hard for charities to find the funding they need – especially the smaller, local ones which rely on donations and local volunteers. So we're inviting our members to recommend those charities which need a helping hand."
Since it established in 1998, £26,565 has been donated through the Aberdeen branch.
Applications to the Charitable Foundation are reviewed by its Trustees and successful charities will receive donations in October.
Members can also commend a charity by going to www.ybs.co.uk/charitablefoundation