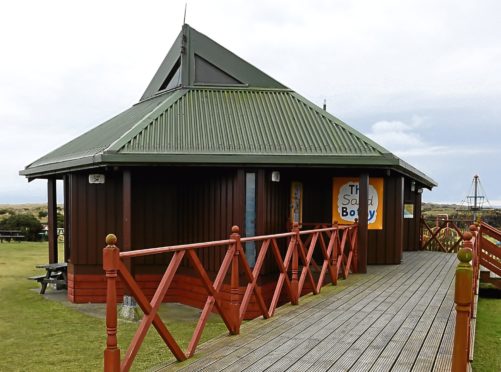 Two charities have joined forces in a bid to improve accessibility at a North-east beach.
Stonehaven-based PAMIS and the Belhelvie Community Trust, which helps look after Balmedie Beach and Country Park, want to make it easier for people with disabilities to get to the beachfront at the popular beauty spot.
They have now organised a survey to find out what difficulties wheelchair users and others with disabilities experience on the sands.
It's hoped that the information gleaned from the survey will show them the types of equipment that would be best to help visitors in the future.
Rosie Nicol, secretary of Belhelvie Community Trust, which runs the Sand Bothy at the park, said: "It's still very much early days. It's a new project and it's about improving accessibility for people with restricted mobility and their families.
"PAMIS are asking for the views of parents and carers, because we need wheelchairs and hoists, and we want to consult with them to see what would be the best option."
The groups are now looking for funding to allow them to be able to move forward, and volunteers to help with the running of the project and maintenance of the wheelchairs.
Once funding is secured, the equipment purchased will be stored in the Bothy Bunker – a hut at the beach.
Rosie said: "Safety is our main concern, so we're hoping to have enough volunteers to always be able to support families."
Amy Anderson, director for PAMIS Grampian, said: "We wanted to say thank you to everyone that took part in the survey to help us with accessibility.
"We have some fantastic data which will be used when we apply for grants to make the beach area more accessible. What we would like to see is a beach that is accessible to everyone, no matter what their situation is. We have plans to try and get a fully accessible toilet and changing place facility.
"We are delighted to be involved in this project with the Sand Bothy. Any families with knowledge or ideas on the right location on which would be the most suitable for the disabled people we support then please get in contact."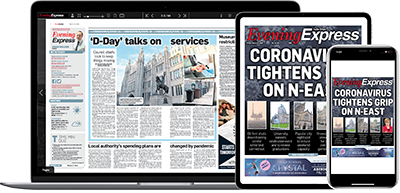 Help support quality local journalism … become a digital subscriber to the Evening Express
For as little as £5.99 a month you can access all of our content, including Premium articles.
Subscribe