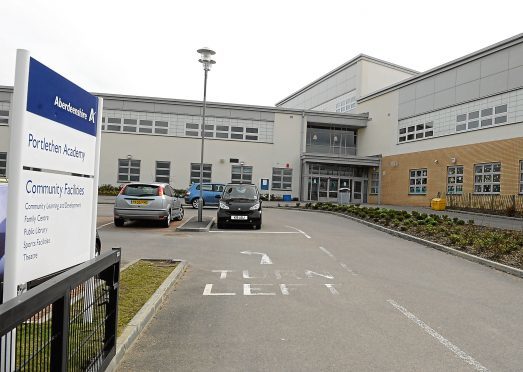 New measures will be put in place on a school bus route to prevent North-east youngsters being left behind.
There have been a number of problems on the Newtonhill to Portlethen Academy route and now Aberdeenshire Council and bus operator Stagecoach have agreed to make changes when the new term starts.
All three buses serving the stop will leave at the same time to make sure all pupils are taken.
There will be a lead driver in the first bus who will be responsible for the othertwo.
The lead driver will also make sure there is no overloading of vehicles.
Pupils will still be allocated to a particular bus.
Frequent checks will be carried out to make sure pupils are on the correct buses and, if not, they will be reported to the school.
A spokeswoman for the council said: Aberdeen-shire Council's Passenger Transport Unit and Stagecoach Bluebird met at the beginning of the summer holidays to come to an agreement on how to move forward with the school transport contract for the Newtonhill to Portlethen Academy service.
"The outcome of the meeting is a series of robust measures that will ensure the ongoing service to Portlethen Academy."
Councillor Ian Mollison, who represents the area and has been working to address the problem, said: "The bus service taking pupils between Newtonhill and the academy has been fraughtwith problems for some time now.
"There have been efforts previously to resolve the issues and hopefully this time will be successful.
"Pupils have been left behind – sometimes they forget their passes or try to get on the wrong bus.
"One of the three buses has not always displayed the correct designation, which confuses matters. As a result parents or friends have had to drive children to school.
"Understandably parents want peace of mind that their children will be safely taken to school, day after day."
A Stagecoach North Scotland spokeswoman said they hope the actions will address the issues.
She added: "We would encourage all school children to ensure they are boarding their allocated bus at their allocated stop."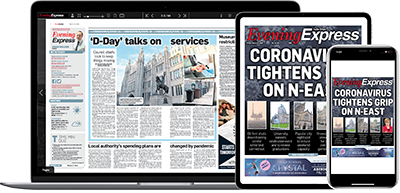 Help support quality local journalism … become a digital subscriber to the Evening Express
For as little as £5.99 a month you can access all of our content, including Premium articles.
Subscribe