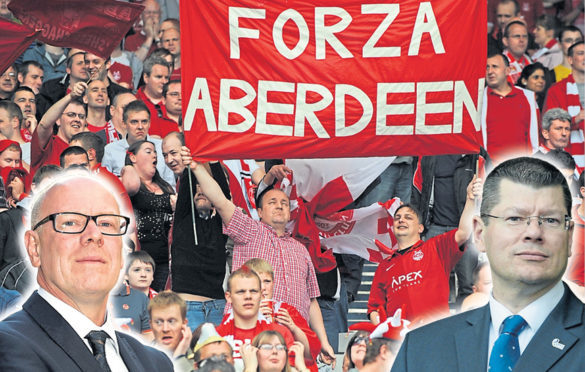 An MSP today called for SPFL chiefs to change their "perverse" Betfred Cup semi-final decision or quit.
Aberdeen Central MSP Kevin Stewart spoke out as pressure grows on the body after it announced the two last-four encounters would take place at Hampden on the same day.
Sign our petition to change time of Aberdeen semi-final clash at Hampden
Mr Stewart has now appealed for SPFL chief Neil Doncaster and his board to reconsider the decision or go.
He said: "The SPFL does not seem to give one jot for the needs of fans from the north-east.
"They should reverse their perverse decision and put the needs of fans first.
"If they don't, they should go and make way for a board that recognises fans are the heart and soul of the game."
Fellow SNP MSP Maureen Watt said: "The scheduling would have at least been more understandable had travel logistics been thought out.
"It is time greater consideration is given to supporters to ensure that showpiece cup football remains safe and accessible to everyone in Scotland."
Mr Stewart has written to ScotRail managing director Alex Hynes asking him to lay on special services after it was revealed there are no trains scheduled to leave the north-east that would arrive in Glasgow in time for the match.
ScotRail said on Friday it had not been consulted by the SPFL before the fixtures were announced, which would see Aberdeen take on Rangers at noon and Hearts face Celtic at 7.45pm on October 28.
The Evening Express joined forces with the Edinburgh Evening News on Saturday, running a joint appeal for fans from across Scotland to be treated better when it comes to showpiece occasions.
MSP Lewis Macdonald said he was writing to First Minister Nicola Sturgeon over the debacle.
---
---
The Labour MSP said: "I applaud the Evening Express for being so proactive and taking a stand on this issue. I will be writing to Nicola Sturgeon urging her to condemn this decision and to call upon the SPFL to do more to consider fans in future.
"I will be going to the game myself, but I will be in Edinburgh the night before so it's simple for me – I feel sorry for the fans facing a very early start from Aberdeen." An SPFL spokesman said: "We understand clubs' concerns about supporters and travel complications and sympathise with fans, but this is the best solution to a logistically-challenging situation.
"We arrived at this decision only after lengthy and exhaustive discussions with all our stakeholders, including Police Scotland."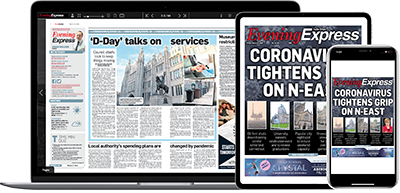 Help support quality local journalism … become a digital subscriber to the Evening Express
For as little as £5.99 a month you can access all of our content, including Premium articles.
Subscribe