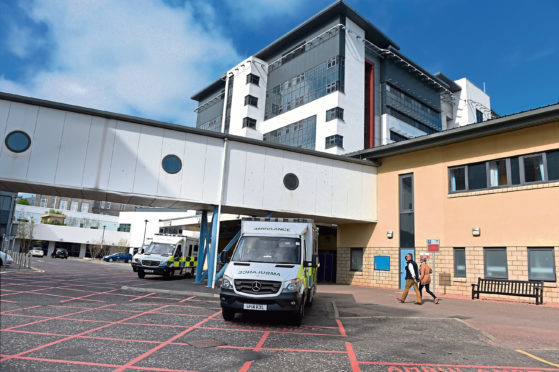 An NHS Grampian boss today told of the challenges facing the health service – and what the future holds for it.
As the service celebrates its 70th anniversary today, the health board's acting chief executive Amanda Croft spoke of some of the changes the service has seen in the face of the digital age.
Professor Croft, who has a background in medical nursing and management, spoke about NHS Grampian's future strategy.
She said: "From a clinical and service delivery point of view I have seen many changes over the years.
"What I think doesn't change is the passion of the people who work in the health service. We serve people – that's our job.
"What has changed are the buildings we work in, the way we work and I think digital technology has more and more of a place in the health service.
"We also have the ability now to do video clinics where the doctor in Grampian can contact a patient who is sitting out in Shetland.
"The place where we deliver healthcare is also changing. We want to move out of buildings and get into the communities.
"There's more focus on prevention and self-management and that's definitely NHS Grampian's clinical strategy."
Prof Croft said some of the challenges NHS Grampian currently faces are the problems that come with a growing life expectancy across the region, long referral-to-treatment waiting times and recruiting staff in the north-east.
She added: "As we know, people are living longer and it is quite a challenge for us.
"So, how do we support people to recognise symptoms earlier?
"Our efforts to recruit the qualified workforce in the north-east, for a number of reasons, has proven quite a challenge for us. So, we need to think about what do we need to do differently.
"We're about to invest a lot around elective care and make sure someone does not get to the stage where they need that knee or hip operation.
"We'll look to see if it's their lifestyle that's impacting their health.
"I think the waiting times are a huge challenge for us and we don't want people waiting.
"However, we'll be working more regionally now and there's options to work more closely with our health board partners.
"That might mean patients might not be able to be seen locally – but if it means they might be seen in a more timely manner, we believe it could be a better service to offer."
She mentioned the issue behind waiting times is not just an NHS Grampian problem – but a UK-wide problem.
"So, it's asking how do we work and put our resources together to offer a more efficient and quality service," she added.
Looking towards the future, Prof Croft emphasised the importance of the collaboration of Aberdeen University and Robert Gordon University with NHS Grampian.
She said: "Having two universities on our doorstep and having a good academic reputation is also important to attracting professional staff."
The new Baird Family Hospital is expected to replace the existing Aberdeen Maternity Hospital from 2021, while the Anchor Centre will provide out-patient and day-patient investigation and treatment facilities for those with cancer.
NHS Grampian revealed construction of the multi-million-pound project will begin in spring 2019, with preparatory works taking place this autumn.
Prof Croft said: "The staff are so excited about the Baird Family Hospital.
"The involvement they have had in the design of the hospital and what the workforce should look like has been immense.
"It has been clinically led – the planners and managers have been supporting the clinicians to see what is best to deliver these services. So, you can imagine the excitement of when we get those doors open."
Prof Croft said the arrival of the new hospital would not only benefit the patients, but could also attract recruitment to the Grampian area.
"It will also be a very attractive thing for people to come and work at Grampian.
"There will always be challenges – it's how we approach them."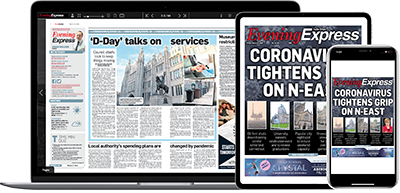 Help support quality local journalism … become a digital subscriber to the Evening Express
For as little as £5.99 a month you can access all of our content, including Premium articles.
Subscribe