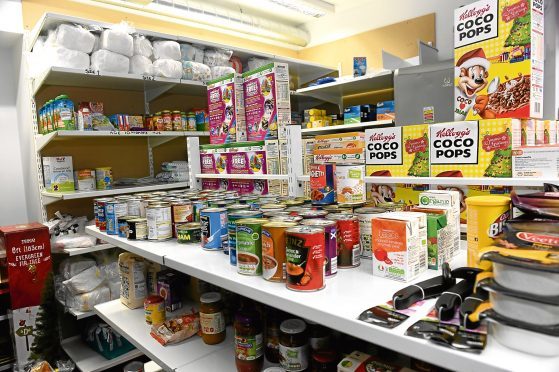 A social enterprise and charity is urging volunteers to live on £2 a day as part of a campaign highlighting food poverty in Aberdeen.
Community Food Initiatives North East (CFINE) is running its annual fundraiser from Monday until Friday, October 20 with participants having only £10 to cover all food and drink over the five-day period.
The Lord Provost of Aberdeen Barney Crockett said: "I would encourage everyone who can to sign up for CFINE's Appetite for Change challenge of living on just £2 per day for five days or to donate to the campaign.
"All the money raised will go directly towards tackling food poverty and improving the circumstances of vulnerable and disadvantaged people in the North-east."
Since 2014, year-on-year demand for emergency food parcels has almost tripled at CFINE's food bank.
Demand continues to be high, with more than 800 food parcels consistently given out each month, showing the high levels of food insecurity in the city.