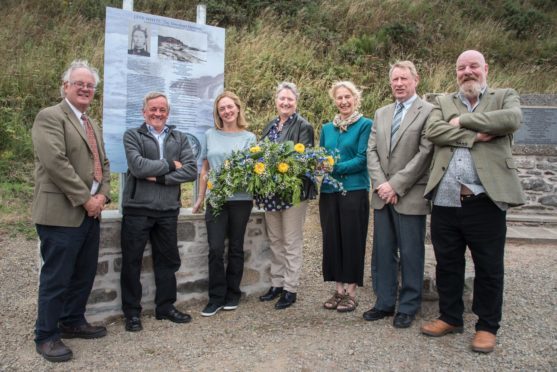 Scores of people turned out to mark the centenary of the death of a daring north-east woman.
Jane Whyte risked her own life to save 15 sailors who became stranded off New Aberdour in October 1884.
She was walking along the beach when she spotted the steamer William Hope drifting dangerously towards rocks.
The stricken Dundee steamer had suffered engine failure and Mrs Whyte waded into the icy North Sea to throw a rope to the help the men reach dry land.
Mrs Whyte was given the RNLI silver medal and £10 for her bravery.
On Saturday, relatives, dignitaries from the RNLI and locals turned out to mark the 100 years since she died.
A piper played and floral tributes were laid at the ruins of Mrs Whyte's cottage at New Aberdour beach.
Fraserburgh's lifeboat sat in the waters of Aberdour Bay near the rocks that wrecked the William Hope.
New interpretation boards were also unveiled, which tell the story of the heroine's remarkable efforts.
The mother-of-nine's great-great-grandson Robbie Kelman has been involved with the commemoration of his relative's actions.
He made an 11th-hour bid to track down the families of the sailors who Mrs Whyte saved, but nobody came forward.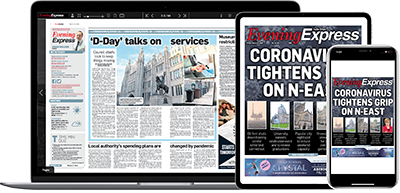 Help support quality local journalism … become a digital subscriber to the Evening Express
For as little as £5.99 a month you can access all of our content, including Premium articles.
Subscribe