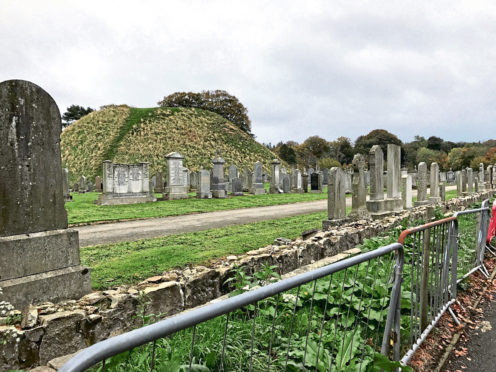 A council has postponed the extermination of rabbits after objections from members of the public.
Aberdeenshire Council has put off a cull of rabbits which have burrowed through the graveyard at Bass Cemetery in Inverurie, undermining headstones and eating flowers and plants left by mourners.
Since announcing the plans there has been a big reaction from members of the public who do not want to see the rabbits killed and other alternative pest control methods have been suggested.
Philip McKay, head of roads, landscape services and waste, said: "While we fully understand that dealing with a rabbit infestation is contentious, this work will still have to take place, so this is a postponement to examine any realistic alternatives.
"We have to ensure the cemetery operates effectively, efficiently and respectfully and that includes ensuring memorials such as headstones are structurally sound and do not present a danger to those visiting the cemetery to pay their respects.
"Unfortunately, the cemetery has already been badly impacted by burrowing and this is something that has to be addressed quickly."