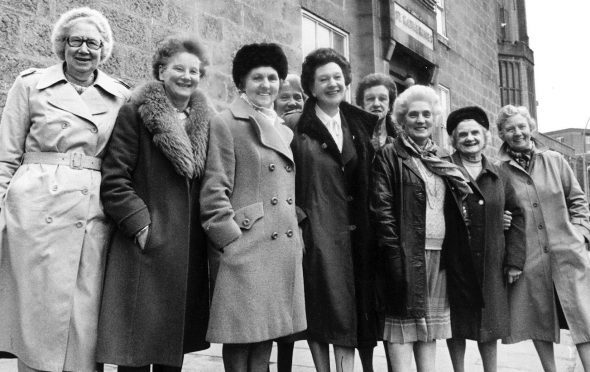 A special event is to be held to mark 100 years since the creation of an Aberdeen club for working women.
And former members of the now-defunct St Katherine's Club are being urged to attend the celebration.
St K's, as it was known to regulars, was created for working-class girls in Aberdeen.
Councillor Martin Greig, who is backing the celebration, said: "There's a large number of women who were involved in the club, so they're just trying to organise a get-together.
"But there are various obstacles to overcome.
"They're looking to find people, so they need names and addresses to send invites to."
Chairwoman of Craigiebuckler and Seafield Community Council Eileen Brown came up with the idea for the event.
The family-orientated club was used by men and women for 65 years until a lack of finances forced it to close in 1984.
Regulars enjoyed a variety of activities on weekdays and weekends including dancing, trips away, darts, bowling and sports, as well as producing shows and pantomimes for the public.
St K's was founded on Christian principles by Bella Walker and Elsie Moffat in 1917.
The club began in a room in Shiprow in October 1917 and later moved to a building in Broad Street.
In 1937 it switched to a purpose-built building in West North Street, where the Lemon Tree now stands.
Originally women-only, men and boys were allowed to use the club after it moved to West North Street and it eventually became a community centre.
Life-long friendships were formed and many romances blossomed at the centre.
One of the club's proudest moments was when the then-Queen – the Queen Mother -visited St K's on October 7, 1949.
A date or venue has not yet been set for the celebration.