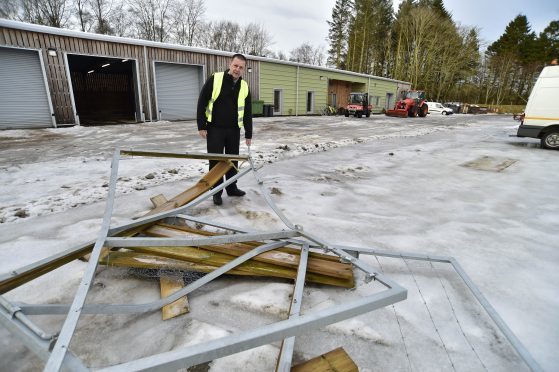 Campaigners have launched a bid to provide better CCTV coverage in a North-east park after vandals caused £50,000 of damage.
The gates at Aden Country Park in Mintlaw,were broken open and vehicles taken on joy rides over the weekend – with volunteers now facing a huge repair bill.
Sheds belonging to local groups that use the park for events, as well as a shop run by volunteers, were also damaged.
Three teenagers have been charged in connection with the incidents.
Now, spurred on by local reaction to the carnage – which could cost as much as £50,000 to repair – the Buchan Development Partnership has launched an ambitious fundraiser to help prevent the park becoming a target again.
The group, which oversees the running of Aden, hopes to use the cash to buy extra security cameras and help fund repairs.
Liz Scott, the park's development officer, said: "We're responding to requests from the local community, who were saying that they wanted to help contribute or do something to put right the things that have gone wrong."