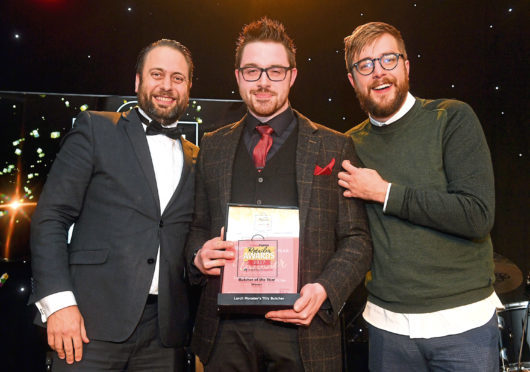 The Evening Express Retailer Awards are back and bigger than ever.
This year's we've a staggering 15 categories, covering everything from local producer, fine or casual restaurants, independent hotel and – of course – our Readers' Choice Retailer of the Year.
Below you'll find everything you need to know about each of this year's categories
Local Produce Retailer of the Year (sponsored by Malmaison)
This award is open to bakeries, butchers, fishmongers and any retailer which sells fresh, local produce.
From breads to quality meats, the winner of this category will deliver excellent customer service on a personal level and offer consistently high standards of products.
Fish will be caught locally, meat sourced from reputable farmers and breads will be freshly baked.
Staff will be on hand to offer first-class advice to customers, giving them tips on how to make the very best of their produce.
Coffee Shop/ Cafe of the Year
Delivering the very best in customer service, we're looking for a cafe or coffee shop which stands above the rest.
With a delicious array of food on offer, it will be the perfect place to catch up with friends over a hot cuppa or coffee.
The staff will know their customers by name and always have some friendly chit-chat with customers. Regular clientele will be a testament to the success of this coffee shop/cafe.
Pub/Bar of the Year
The winner of this category could be a vibrant bar, bustling with party-goers throughout the week, or a cosy pub serving up wholesome meals – or maybe it's a bit of both!
But whether it's a cocktail bar or a welcoming pub, staff will provide a friendly service and put customers' needs first.
A well-known spot, this pub/bar will boast regular clientele. Providing customers with regular entertainment will be a priority for this pub/bar, from live music, DJs, to sports on a big screen.
Specialist Retailer of the Year
This award will recognise a retailer who is passionate about selling specialist products with authenticity.
Entries are invited from any retailer that doesn't fit into our specific categories, but offers something specialist. This could be a jeweller, a florist or a garden centre.
Food on the Go Retailer of the Year
The Evening Express Food on the go Retailer of the Year will recognise those who are dedicated to tempting our taste buds with high-quality fare, a commitment to customer care and a quick service.
Entries are invited from all types of food on the go, whether it is curry, fish and chips or the place to go for the best bacon roll.
This award will give recognition to those who stand out from the crowd by doing whatever it takes to meet its customers' needs and build a regular customer base.
Hair Salon of the Year
A hairdresser is like a good friend – they listen to our problems, offer us advice and generally make us feel good about ourselves.
This award recognises not only those who can provide a sleek cut or brighten up tired tresses, but those who also offer a personal service.
Hair stylists will be patient for even the fussiest of customers, taking the time to make sure everyone leaves the salon feeling brand new and truly pampered.
Beauty Salon of the Year
Offering the latest treatments, this beauty salon should have a regular base of clientele.
From HD brows to waxing, threading or inspiring nail art, the winner of Beauty Salon of the Year will give their customers the feelgood factor time and time again.
It will be a place to chat, offload or to simply relax with a soothing massage. Customer service will be at the forefront of this salon's priorities.
Fashion Retailer of the Year
From a stylish boutique to a fashion-forward High Street retailer, this award will celebrate those who go out of their way to offer a personal service and in-depth knowledge of "what's hot and what's not".
The winner of the Fashion Retailer of the Year award will ensure that every customer looks and feels their very best.
A retailer who knows who their customers are and adapts to market trends, but offers something a little bit different. Regular repeat business will be a testament to their success and popularity.
Outstanding Contribution to Retail (sponsored by Aberdeen Inspired)
This accolade can be awarded to an individual or business who has been a supporter of the north-east retail industry for some time.
The individual will be a well-respected and known face in the retail business, someone who has championed and promoted the industry in Aberdeen and beyond. A popular business, it could be a former or present retailer.
Brand Hotel of the Year
This branded hotel will be well known by not just its name, but its outstanding reputation for customer service, too.
A bustling chain, the winner of Brand Hotel of the Year must maintain a high standard in all aspects of the service provided. From comfortable, clean rooms, to tantalising menus and a fully stocked bar.
Guests may find themselves relaxing in the spa, slurping a hot coffee with a good book or feeling energised after a swim in the pool.
Independent Hotel of the Year
A standalone hotel, the winner of this category will have built a sterling reputation thanks to good old-fashioned hard work.
Friendly staff will be at the heart of this independently owned hotel which will be a part of the community.
This hotel will offer a menu bursting with passionately cooked food, sourced locally.
Customers might enjoy the picturesque views surrounding the business, or love its prime location in the city centre.
Fine Dining Restaurant of the Year
With a solid reputation, this restaurant will offer a high-quality service day in, day out. Customers' taste buds will be tantalised by the freshest, locally sourced food, which will be served up looking nothing short of artwork on a plate.
This restaurant will stand apart from the rest and will pride itself on having a unique menu, friendly and attentive staff, as well as visually fulfilling surroundings.
Casual Dining Restaurant of the Year
This award will go to a restaurant which offers an overall fantastic, family-friendly and relaxed dining experience.
The fantastic menu with be bursting with variety, with as many ingredients as possible sourced locally.
Great customer service will be a testament to this restaurant's success and it will boast a brilliant atmosphere.
Union Street Champion Retailer of the Year (sponsored by Aberdeen Inspired)
Entries for this category will be sought from retailers who see themselves as Union Street ambassadors.
Enhancing the heart of the city centre will be important to this vibrant business and they will be passionate about the promotion and development of the area. Retailers must be able to explain how they bring a steady footfall to Union Street, whether it's through regular promotions, ever-changing menus or out-of-the-box marketing.
The winner of this category will generally champion the area and stand proudly on Union Street, having cemented its reputation with its offering of high-quality products, outstanding customer service and its passion for the retail industry.
Readers' Choice Retailer of the Year
Customer loyalty will ultimately decide who wins this accolade. The winner of the Readers' Choice Retailer of the Year award will be chosen by the public and a complete wildcard choice. An online vote is now open on the Retailer Awards website, giving the public the chance to vote for any north-east retailer of their choosing.
Voters must state WHO they want to win, the LOCATION of the retailer and WHY they believe that retailer offers the creme de la creme when it comes to product and service. Hotel? Restaurant? Beauty Salon? Jeweller? Your vote can go to anyone who has gone over and above to provide fantastic customer service and kept you coming back for more.
Voting closes July 15.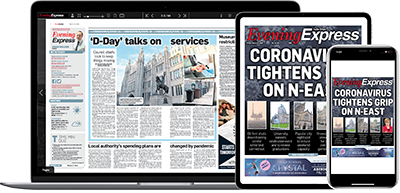 Help support quality local journalism … become a digital subscriber to the Evening Express
For as little as £5.99 a month you can access all of our content, including Premium articles.
Subscribe