A North-east castle has banned drones flying above the attraction for safety reasons.
Dunnottar Castle on the outskirts of Stonehaven has banned the unmanned aerial vehicles for the safety of those visiting one of the region's most popular tourist venues.
Jim Wands, custodian of the castle, said: "We aren't against drones as such but they can be a safety hazard for people visiting Dunnottar.
"If they are taking off close to the castle they can be quite dangerous and if they even crash it could be quite scary for people on the ground.
"What we are saying is that if you want to use a drone use it when the castle is closed so it does not endanger people visiting.
"Another problem with drones is that they can be quite noisy and for people visiting it can be a bit annoying."
He added: "Another reason we have had to ban the use of drones during opening hours is that it is actually illegal to fly them in congested areas according to the CAA (Civil Aviation Authority)."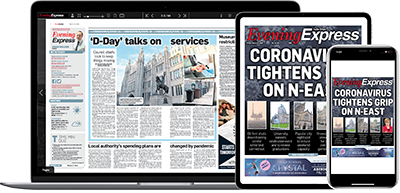 Help support quality local journalism … become a digital subscriber to the Evening Express
For as little as £5.99 a month you can access all of our content, including Premium articles.
Subscribe