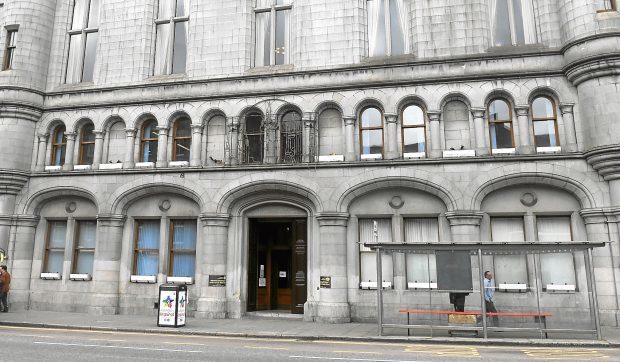 A bungling robber was picked up and locked in an Aberdeen shop by her victim after she tried to take his tenner at knifepoint.
Dawn Chalmers was jailed for more than a year for the robbery which was branded "outrageous" by a sheriff.
The 52-year-old told a man, who was taking out cash from an ATM outside Bucksburn's Shell Propeller filling station, that she had a knife before reaching for his money.
However, the pair got into a struggle, with Chalmers being lifted up by him and taken into the garage where staff locked the door and waited for police to arrive.
The offence happened on January 3.
At Aberdeen Sheriff Court, Chalmers admitted a charge of assault and robbery plus failing to appear in court on August 15.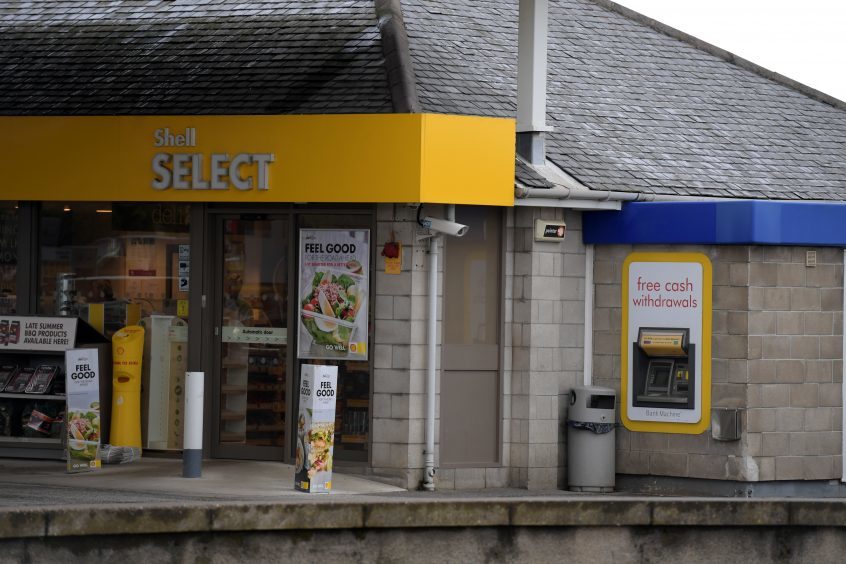 Fiscal Depute Stephanie Ross told the court: "As the ATM machine started to dispense money he became aware of the female from behind reaching out towards where the money was coming from.
"He turned round to face her and noticed she had a knife in her right hand.
"The accused shouted 'I have got a knife' and reached for the money which was £10 in total."
Miss Ross said there was then a struggle.
The man managed to take hold of Chalmers, lifting her under her arms into the shop.
Staff then locked the shop, waiting for police to arrive, and the man managed to get his cash back.
The incident was captured on CCTV.
Defence for Chalmers, Tony Burgess said: "Her life has been dogged with drug abuse."
He added it was "a ridiculous attempt at an assault and robbery".
"It was never going to come to pass," he added.
"However, she has very little recollection of it.
"She is appalled that she was ever able to do such a thing. Her main concern was that she did not put the knife to the person."
Sheriff Andrew Miller told Chalmers: "You have accepted that you did rob this man of £10, which okay he got back, but you did that at a time when this member of the public was minding his own business attempting to withdraw money from the ATM and you appeared behind him producing a knife."
Sheriff Miller told Chalmers, a prisoner of HMP Grampian, that what she had done was "absolutely outrageous behaviour" as he jailed her for 14 months.