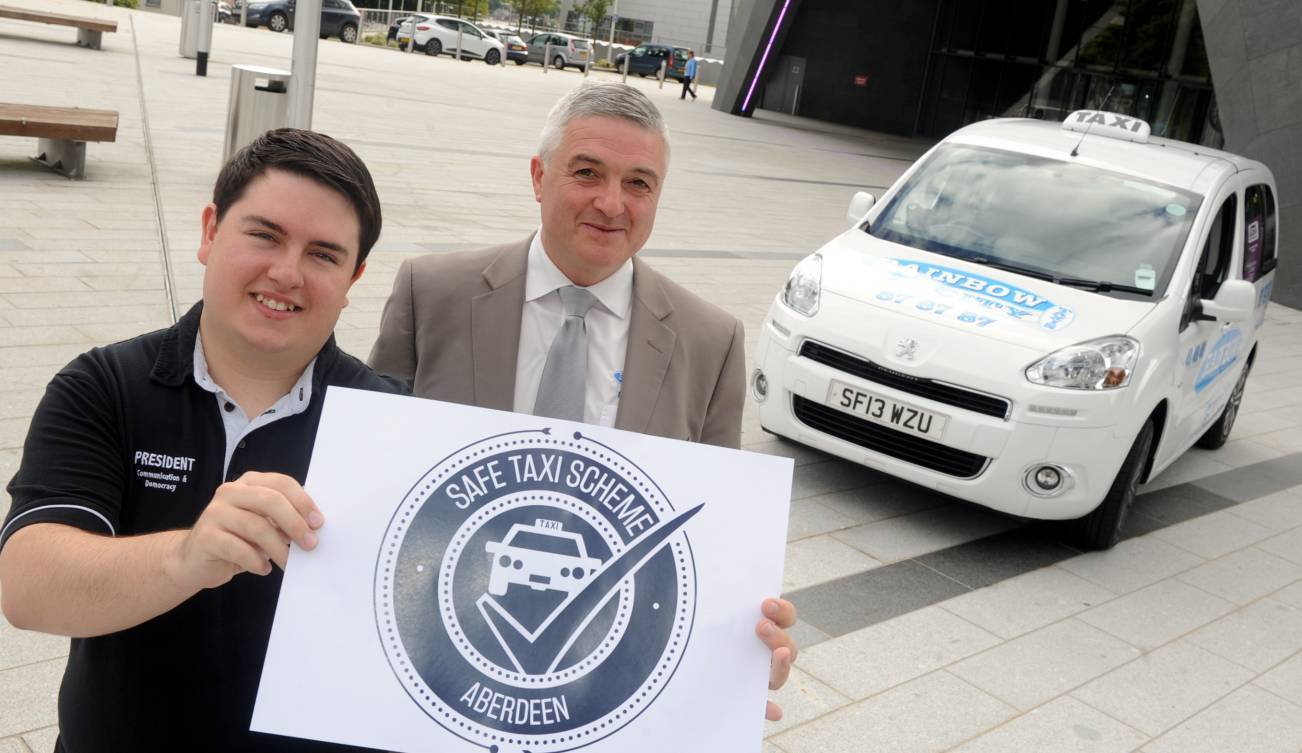 A SAFE taxi scheme has been launched in Aberdeen.
The project has been started to allow students to get home safely even when they don't have any money.
The Robert Gordon University's (RGU) Students' Union and Rainbow City Taxis scheme will allow student cards to be used as temporary payment.
Students will hand over their card as payment to the driver, who will return it to the university. The students will then pay the fare when they collect their card.
The scheme, which also includes University of Aberdeen students, is designed to help vulnerable students in unsafe situations to get home.