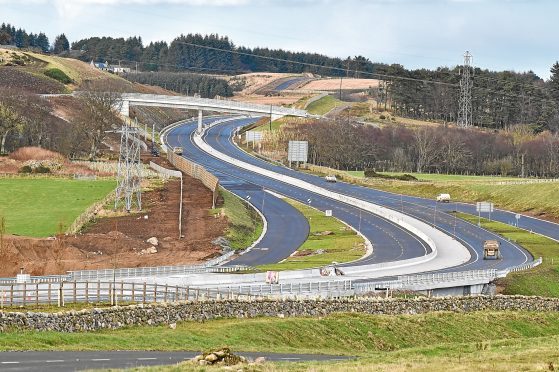 Workers on the Aberdeen bypass affected by the Carillion collapse are set to be offered roles at two other contractors at the site.
Balfour Beatty and Galliford Try are to offer jobs to the bust company's staff members who have been working on the Aberdeen Western Peripheral Route (AWPR).
Currently 76 staff members from Carillion work on the site.
The contractors were part of a joint venture with the collapsed firm to deliver the AWPR before the firm went into liquidation last week.
Carillion was the lead consortium partner of the £745 million AWPR.
A spokesman for Transport Scotland said: "Aberdeen Roads Limited has confirmed there are 76 Carillion staff on the AWPR site and we understand that both Galliford Try and Balfour Beatty will offer jobs to allow progression of work on the project.
"The construction partners have reaffirmed their commitment to completing the works."
Work has continued, and it is understood most of the staff will be employed, but the exact number of those who take up roles with the other companies will not be known until discussions with contractors have concluded.
Carillion was a key supplier to the Government and has contracts in the rail industry, education and NHS.
Sources have claimed the firm was owed £40 million by the Government when it went into liquidation last week.
A think tank has urged Westminster to end outsourcing work to private firms saying there are issues with many deals conducted in this way.
A report said outsourcing contracts were poor value for money, carried huge social costs and often benefited overseas shareholders of multinational companies.
The Smith Institute said that in the wake of the collapse of Carillion, public delivery of services should be the "norm".
Paul Hackett, director of the Smith Institute, said: "As the Carillion debacle shows, outsourcing and private finance initiative contracts have become part of the DNA of government.
"This reliance on, and bias towards, private firms for public services has gone on for too long.
"We need a new approach based on public service values and community benefit rather than private profiteering."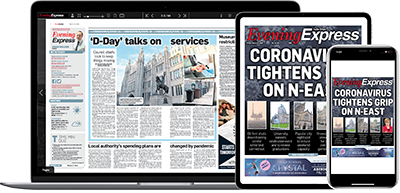 Help support quality local journalism … become a digital subscriber to the Evening Express
For as little as £5.99 a month you can access all of our content, including Premium articles.
Subscribe