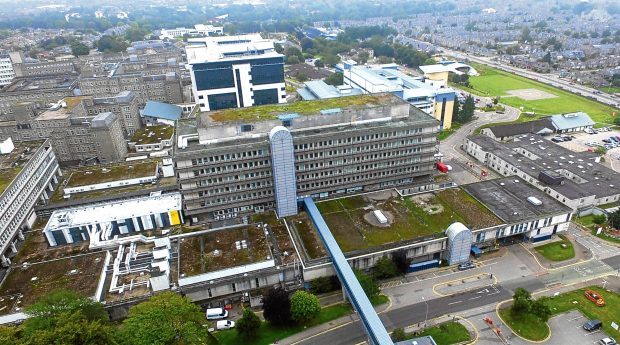 Health chiefs have apologised for cancelling operations after funding levels at NHS Grampian were put under scrutiny at Holyrood.
MSPs held a debate in the Scottish Parliament on the situation at NHS Grampian after new figures showed 9% of all planned operations were cancelled in August.
Politicians were also concerned about waiting times and asked ministers to increase funding to the board – a call backed by Unison, whose members held a demonstration yesterday calling for higher pay.
An NHS Grampian spokesman apologised to patients whose operations had been postponed and said staff do all they can to avoid the situation.
During Wednesday's debate, Health Secretary Shona Robison commented on the latest figures for cancelled NHS operations.
Ms Robison said 1,947 had been carried out in the NHS Grampian area and, while around 182 were cancelled in total, only 83 cases were due to capacity or non-clinical reasons.
She added: "A number of other operations are cancelled for clinical reasons or because patients are not fit to have the procedure, or are cancelled by patients.
"The vast majority of operations go ahead.
"The decision to cancel a patient's operation is never taken lightly.
"All boards, including Grampian, work very hard to keep cancellations to a minimum and we continue to work with them to see sustained improvements."
North-east MSP Mike Rumbles said: "We have seen 3,471 fewer planned operations (in the Grampian area) – the second-worst waiting times record of any national health service board, hundreds of cancelled operations for non-clinical reasons, and, most recently, specialist veterans services pulling down their shutters due to a lack of funding support from NHS Grampian."
He called for more funding, and Ms Robison said NHS Grampian has received an extra £47 million since April 2015.
An NHS Grampian spokesman said: "Postponement of an operation is never a decision that is taken lightly and we will always explore every opportunity to avoid this situation.
"It is important to stress the figures quoted relate to planned operations and not procedures carried out in an emergency.
"We will always prioritise care based on the medical need. However, we would like to apologise to any patients who have been inconvenienced by the re-scheduling of a procedure, and we will continue to give as much notice as possible when this does occur."
During the debate, MSPs asked about arrangements for treating North-east residents elsewhere in the UK after the Evening Express reported last month that cardiac patients were being treated in Newcastle.
It can today be revealed that health chiefs are spending £16.2m a year on sending North-east residents to be treated elsewhere. The figures, which were obtained from a freedom of information request, show the cost of organising procedures in other parts of Scotland and the UK has risen in four out of the last five years.
In 2012/13, the board spent £12.8m organising procedures outside the North-east, and that rose to £14.8m in 2013/14. The figure fell to £14.1m in 2014/15 and then rose to £15.3 in 2015/16 and £16.2m in 2016/17.
The board said it was not always possible to treat people in the NHS Grampian area while still meeting waiting times, and that it is sometimes down to patient choice.
During the debate, North-east MSP Tom Mason said: "We have not heard how long this (arrangement with Newcastle) will go on for; it has gone on for several years so far.
"Will she give the North-east of Scotland a promise on when things will normalise?"
Ms Robison said the arrangement was made with health officials in Newcastle because NHS Grampian could not recruit specialist staff.
An NHS Grampian spokesman said: "It has always been the case that some Grampian patients are treated outwith Grampian.
"This may be because they are referred for specialist mental health treatment or to a national specialist centre. It may also be the case that they require emergency treatment.
"We are committed to meeting the waiting times target for all patients. Currently it is not always possible for us to do this locally. There are protocols in place that allow for referral to other centres – NHS and private. Patients are offered the option of treatment elsewhere but are under no obligation to take up that offer."
Unison Grampian's health unit branch secretary Martin Mckay said the public would notice more problems but for the goodwill of staff.
Mr Mckay, who was at yesterday's protest at Curl Aberdeen as NHS Grampian's public annual review took place, added: "That goodwill has now been exhausted.
"Our message is that patients matter and deserve answers and our staff matter; give them a decent pay award and acknowledge that without them there would be no NHS Grampian."
A Scottish Government spokesman said: "Under this Government NHS Grampian has seen a 7.4% rise in staffing, including a rise of 37.8% increase in consultant numbers, and we have announced that we will bring to an end the 1% pay cap.
"Staff welfare is a top priority and boards are required to have supportive policies and practices, to enable staff to raise concerns.
"The annual review process is intended to ensure the rigorous scrutiny of NHS boards performance while encouraging as much dialogue and accountability between local communities and their health boards as possible."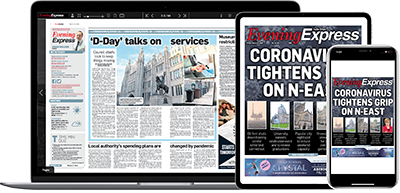 Help support quality local journalism … become a digital subscriber to the Evening Express
For as little as £5.99 a month you can access all of our content, including Premium articles.
Subscribe