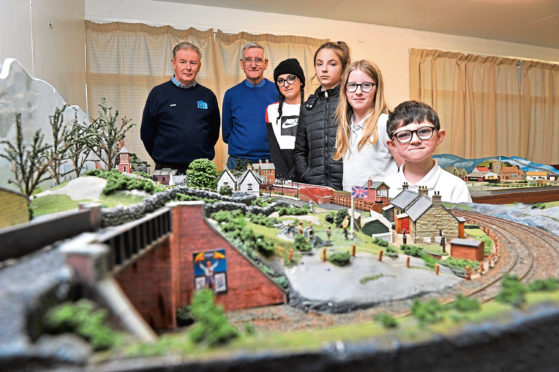 Excited youngsters in Aberdeen have had their plans to play with a huge model train track derailed – as they do not have any trains.
Children who attend an activity club at Northfield Congregational Church could not wait to play with the landscaped model's electric-powered tracks – but discovered there was no rolling stock to test it out.
Now, church leaders have appealed for model-rail enthusiasts to lend a hand by donating some trains.
"The model is absolutely fantastic," said Rev Andy Cowie, who helps run the activities club and a weekly Boys' Brigade session for children in the Cummings Park area.
"It came from Westhill Men's Shed, who were kind enough to donate it."
He added: "The layout is amazing and there is a lot of scope for local boys and girls to enjoy hours of fun with it – but we need trains to put on it."
Connor Burton, 6, is one of the children who attends the club at the church. He said: "I really like the train set but it's sad we have no engines and trains."
Another youngster who goes along to the weekly session, Summer Mowat-Clark, 9, said: "It'll be nice to see the trains running."
Rev Cowie said his aim is to establish a group for children, parents and grandparents to play with the model.
"The trend nowadays is for young people to play with computers and tablets – everything is on a screen," said Rev Cowie.
---
---
He added: "My hope is that such a club would give the children something tactile to play with, along with their parents and grandparents. There's something special about being able to reach out and touch the toys they are playing with, and it gives them a chance to connect with older generations.
"The kids love coming here each week and we are fortunate to have had the donation of the track.
"It has several lines and runs on electric, so you could have lots of trains running at once."
The model was made by the men's club Grampian Transport Museum: Home, where it has been on show in recent years, but an exhibition featuring the model recently came to an end.
Rev Cowie said: "We are looking for donations of any double-zero electric model railways, engines and carriages. We are hoping that some folks may have rolling stock lying unused and may wish to donate it to allow our young folks to get the full benefit of the landscaped track we have been given."
Call Rev Cowie on 01224 703248 or email acowie999@btinternet.com if you can help.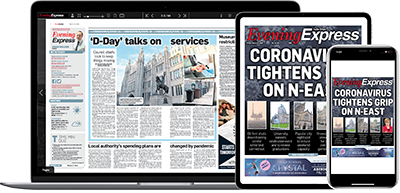 Help support quality local journalism … become a digital subscriber to the Evening Express
For as little as £5.99 a month you can access all of our content, including Premium articles.
Subscribe