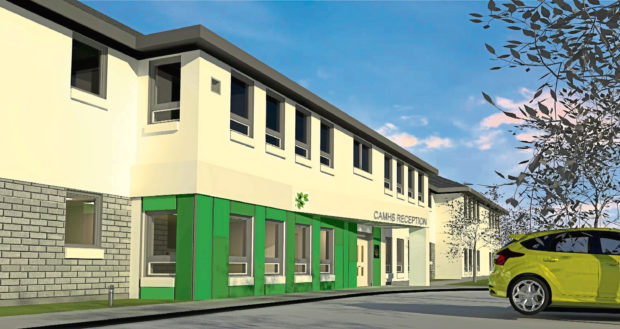 Donations are being sought to help purchase items to make a new mental health centre as child-friendly as possible.
The former Links Unit at the City Hospital in Aberdeen is undergoing a revamp to house the centre for Child and Adolescent Mental Health Services (CAMHS).
The facility, which is expected to welcome patients from June, was supported by £1 million of funding from the Scottish Government.
Although NHS Grampian will fund all core NHS activity and equipment, the board has set up a dedicated endowment fund to raise money for additional extras such as toys and play equipment.
Dr Lynne Taylor, clinical director for CAMHS, said: "Providing more services in a single setting will mean our young people are able to benefit from easier access to specialists and get access to the right type of care that they need, from the right professional, at the right time.
"We are delighted with our new home. It is a blank canvas for us to develop a facility which will support our children and young people now and in the years to come.
"Our first priority for fundraising will be enhancements to the waiting areas and the development of the education and resource room."
In the long-term, the NHS has hopes of developing a therapeutic garden at the site.
Alex Pirrie, service manager, said: "We want to make this centre as child and young person-friendly as possible, inside and out.
"Murals, artwork, toys and play equipment will all help us to do this, but naturally are not covered by NHS core budgets. Also, we are keen to refresh or replace toys and play equipment for our patients who are cared for and supported by our team at the Rowan Centre in Elgin.
"We believe the people of the north-east will show their customary generosity and support our fund."
Donations for the service can be made to the NHS Grampian Endowment Fund, specifying the CAMHS Fund.
Businesses or individuals keen to support fundraising efforts are invited to contact Dr Taylor or Mr Pirrie on 01224 550139 or at nhsg.camhs@nhs.net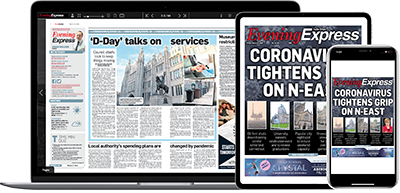 Help support quality local journalism … become a digital subscriber to the Evening Express
For as little as £5.99 a month you can access all of our content, including Premium articles.
Subscribe