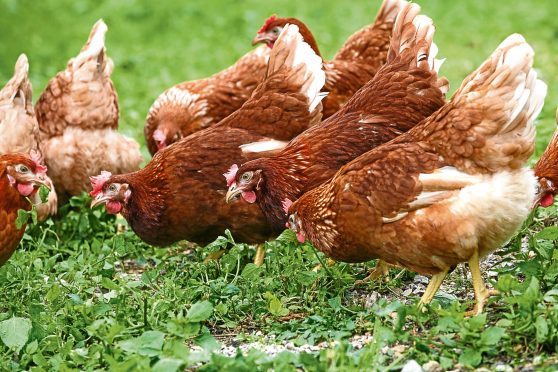 Hundreds of hens are looking to come home to roost in the North-east.
The British Hen Welfare Trust is trying to rehome more than 1,000 of the birds across Scotland – including around 400 in Stonehaven.
Only 32 so far have flown the coop, with more hoping to flock to new homes in the North-east before the end of the month.
The charity, which was established in 2005, is the first registered for rehoming laying hens in the UK.
It is hoping that the birds will all find new places to live by January 20 – in time for national hug day on January 21.
Hens, the charity says, enjoy to cuddle as much as cats and dogs do, and people should consider adopting feathered friends – as the more time you put into caring for them, the more they act like typical domestic pets.
The trust is now appealing to members of the public who may have a bit of space in their back garden to consider adopting a feathered friend and help them start their retirement in comfort.
Mary Moore, Scotland co-ordinator for the British Hen Welfare Trust, said: "One of the highlights of my daily routine is a hug with my hens!
"They're quirky, crazy little creatures and life wouldn't be the same without them.
"Watching them transform from timid birds to fully-fledged free-ranging hens is so rewarding."
Laying hens work for 18 months to provide eggs which are sold in supermarkets, or go into processed foods such as quiches and cakes.
After this period of time, they're often sent to slaughter.
The charity tries to rehome as many as they are able to.
And so far the group has found new homes for more than 60,000 previously caged hens across the UK, which were destined for slaughter, so that they can live out the rest of their lives scratching for bugs.
Anyone who is able to rehome some of the birds is asked to contact the British Hen Welfare Trust. Those interested can register their details online by visiting www.bhwt.org.uk and then calling 01884 860 084 to confirm the booking.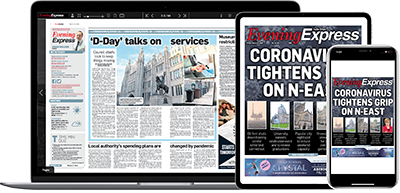 Help support quality local journalism … become a digital subscriber to the Evening Express
For as little as £5.99 a month you can access all of our content, including Premium articles.
Subscribe