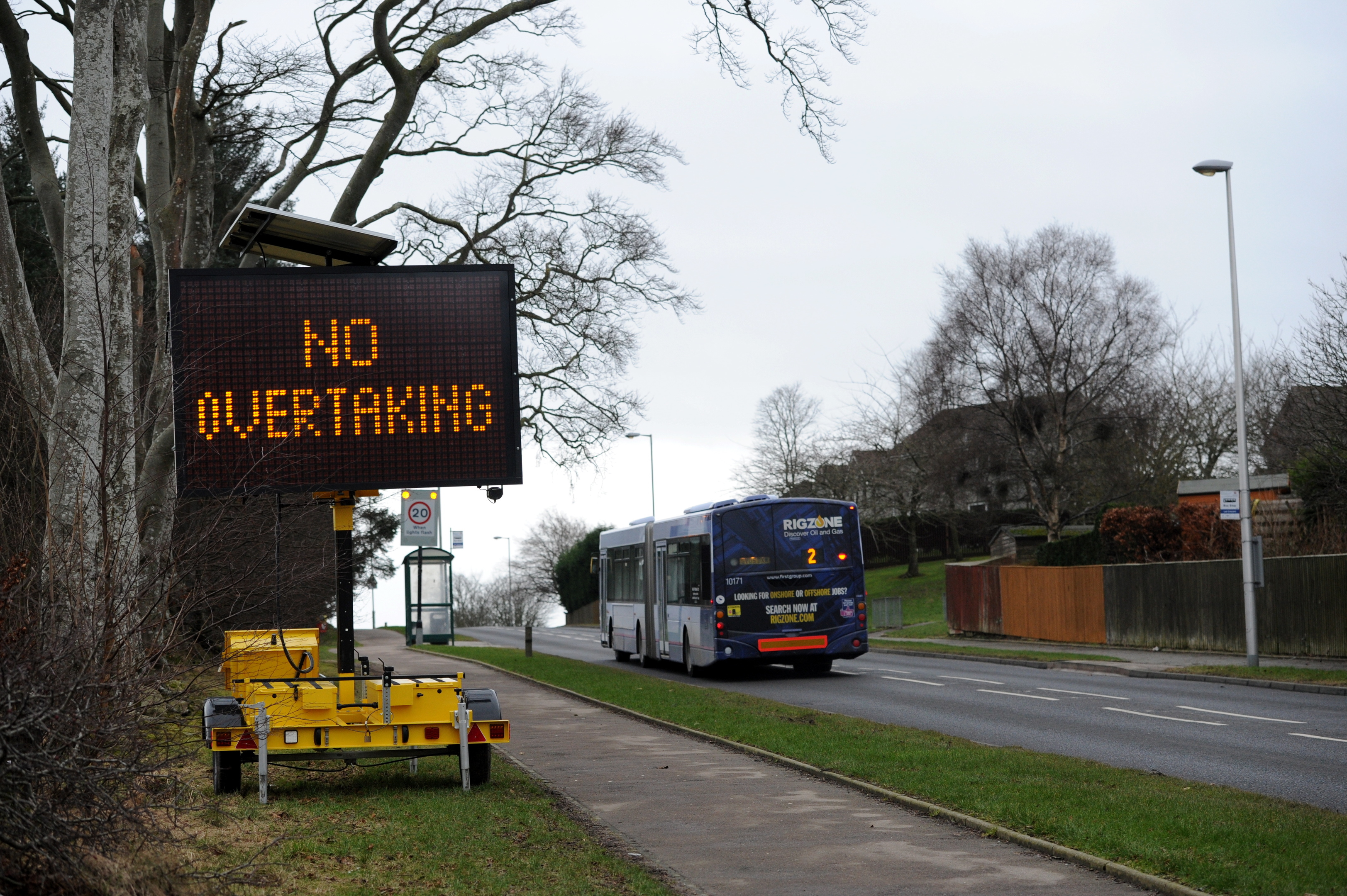 A safety campaign has been launched in a bid to stop drivers dangerously overtaking buses on Aberdeen roads.
Aberdeen City Council is hoping to put an end to motorists illegally overtaking in keep-left zones, a manoeuvre which can put pedestrians at risk – particularly at crossings and traffic islands.
Electronic warning signs have now been placed in problem areas.
Roads of real concern to the council include North Deeside Road, Cairncry Drive and Provost Rust Drive.Jesmond Drive in Bridge of Don has been highlighted as particularly dangerous, with a care home and a school on the road using traffic islands to cross.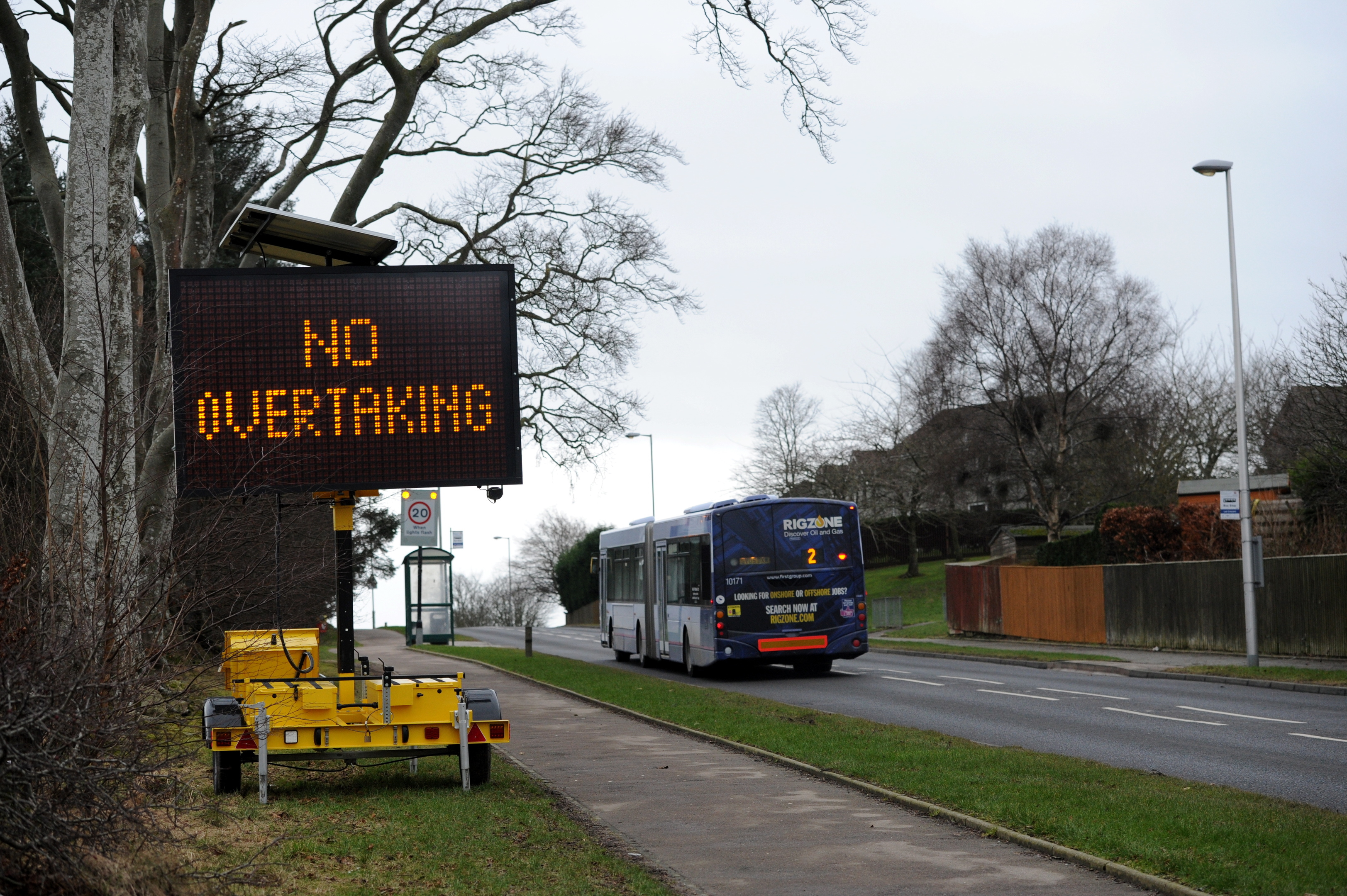 The campaign is in response to fears raised by police patrols last year. Officers have urged Aberdeen drivers not attempt to overtake illegally – an offence which carries an immediate penalty of three points on the licence and a potential fine.
Inspector Jon Barron of the Divisional Road Policing Unit said: "Motorists who ignore the mandatory keep-left instruction are putting themselves, and all other road users, at great risk.
"Dangerous behaviour like this will not be tolerated on our roads. My plea to all motorists is simple: please exercise some patience, show consideration for others, and wait."
Aberdeen City Council is working with the police and bus services to help stop the risk to passengers and pedestrians from illegal overtaking.
CCTV on-board buses is being used to catch cars overtaking, where there are keep-left signs, particularly at crossings.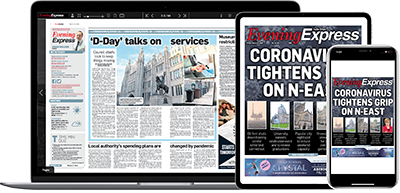 Help support quality local journalism … become a digital subscriber to the Evening Express
For as little as £5.99 a month you can access all of our content, including Premium articles.
Subscribe