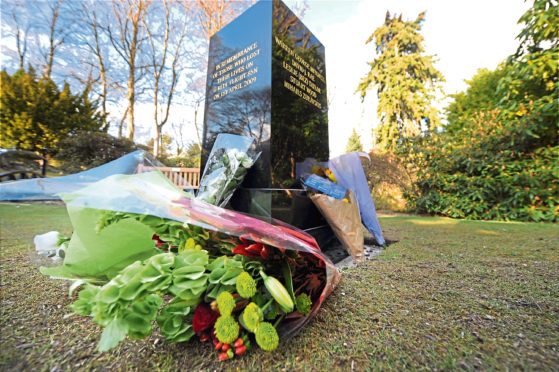 Calls have been made to hold a public inquiry into helicopter safety in the North Sea, on the approach to the tenth anniversary of the Super Puma crash off the north-east coast.
North East Labour MSP Lewis Macdonald has called on Scottish Ministers to back the probe.
He asked the Scottish Government to back the offshore workforce and trade unions for the inquiry 10 years after the fatal helicopter crash near Peterhead.
All 14 passengers and two crew on the Bond Offshore helicopter flight 85N lost their lives in the disaster on April 1, 2009.
Mr Macdonald had quizzed Minister for Energy, Connectivity and the Islands, Paul Wheelhouse, raising the issue during General Questions at the Scottish Parliament yesterday.
He said in Parliament: "Since that disaster 10 years ago, another four offshore workers lost their lives off Shetland in 2013 and 13 lives were lost in the Norwegian sector in 2016.
"The fatal accident inquiry on the Peterhead crash found it was preventable and, much at the same time, the transport select committee at the House of Commons acknowledged the case for a public inquiry looking at the commercial pressures which effect helicopter operations.
"The view of the offshore workers, trade unions and many families is very clear, will the Scottish Government not get behind calls for a full public inquiry before any more lives are lost offshore?"
Speaking in response to the Labour MSP, Mr Wheelhouse said: "April 1 marks 10 years since the Super Puma disaster off the coast of Peterhead with the loss of 16 lives. Our thoughts are with those who lost love ones in the tragedy.
"A range of work has been undertaken by the civil aviation authority (CAA), trade unions and the industry in developing safety measures.
"We will continue to raise and prioritise the issue of health and safety in the industry. It is not that we are ignoring the issue, far from it, we are taking it very seriously."
---
---
Mr Macdonald said following the meeting: "The Scottish Government will not back a public inquiry into helicopter safety because they claim that industry-led reviews are adequate.
"Offshore trade unions know the only way to reduce the risk to their members and all offshore workers is to hold a comprehensive inquiry, which will include evidence from the workforce, into all aspects of helicopter transportation in the North Sea.
"There is a strong case for a public inquiry to ensure helicopter journeys in the North Sea are as safe as possible and we will not stop making that case to the Scottish and UK Governments. I urge SNP Ministers to give their backing to this important public inquiry."
Following the disaster, a raft of measures were implemented by the Civil Aviation Authority regarding safety, including prohibiting flights during severe sea conditions.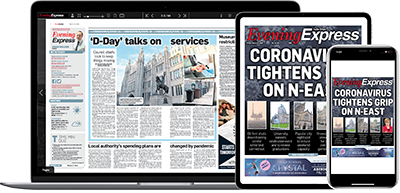 Help support quality local journalism … become a digital subscriber to the Evening Express
For as little as £5.99 a month you can access all of our content, including Premium articles.
Subscribe