Aberdeen council chiefs have launched a bid to help "frustrated" revellers get home by calling for more late-night drivers and creating extra taxi ranks.
Aberdeen City Council commissioned a study of taxi demand and a new report has concluded there are enough taxis to go round – but not always at the right times.
To change that, the council wants to look at ways of encouraging more taxi drivers to work antisocial hours and is considering opening new ranks in Upperkirkgate and Guild Street.
Written by consultancy firm LVSA, the report said the number of calls to private hire firms can increase "dramatically" on weekend evenings and call handlers sometimes do not answer the phone.
It added: "This can be a source of frustration for those attempting to book a licensed vehicle.
"It was thought the public do not feel they can rely on licensed vehicles to get home from a night out."
The report will be presented to next Tuesday's meeting of the council's licensing committee.
It will recommend the committee instructs council chiefs to consult with interested parties on "measures which could encourage more (taxi drivers) to operate during unsocial hours and which would help to address limitations in provision during such hours".
The other recommendation is for them to consider opening two new ranks and "discuss the under-use of the ranks at St Andrew Street and Dee Street".
LVSA's report said no taxi used the St Andrew Street rank and the front part of the Dee Street rank for long periods.
Russell McLeod, managing director of city taxi firm Rainbow, said: "We have been asking for new ranks to open for 30 years, so I'm all in favour of that, but they have to be put in the right place.
"Upperkirkgate would be ideal for a rank, but Guild Street would take a lot more thought because of the road layout, though it is a similar layout to what already exists at the Back Wynd rank.
"I am glad the council is considering this issue, but it should be done with the full input of representatives of the trade, whose livelihoods are most impacted."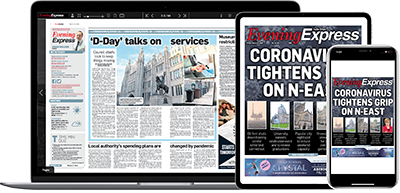 Help support quality local journalism … become a digital subscriber to the Evening Express
For as little as £5.99 a month you can access all of our content, including Premium articles.
Subscribe