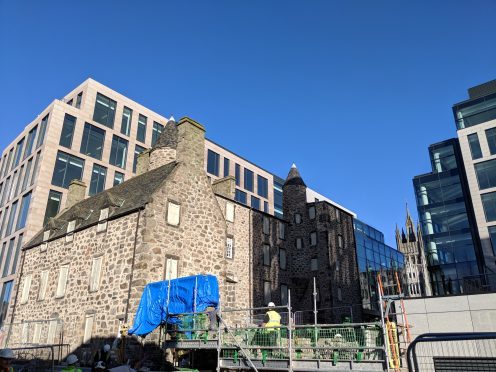 An investigation into delays with two major Aberdeen projects has been called for by the council's culture chief.
The Evening Express revealed yesterday that two high-profile projects to redevelop Aberdeen Art Gallery and Provost Skene's House have been hit by delays.
The art gallery, as well as the Cowdray Hall and Remembrance Hall – which are currently closed for a major £30 million redevelopment – were expected to reopen at the end of this year.
But work on the art gallery won't be completed until late 2018 or early 2019, with Provost Skene's House facing delays until around early 2019.
Provost Skene's House delayed until 2019 as work 'almost has to start again'
Councillor Marie Boulton, Aberdeen City Council's culture lead, said an investigation should be carried out.
She added: "I'm extremely disappointed and we will expect an investigation report to go to audit and risk to make sure there's nothing that could have been done better.
"Let's focus on the positives of this.
"The gallery will be a year late but it's going to be worth the wait.
"I'd rather it was done properly than quickly.
"It's not as straightforward as slapping up some plaster board. The building works are almost complete and then there will be nine months of fit out.
"I genuinely believe that people will be delighted with what they see.
"It's already looking amazing."
The art gallery project, which council chiefs vowed will make the attraction among the "best regional galleries in the world", is also facing a significant financial overspend.
Cllr Boulton said she "couldn't comment" on the figure as discussions are "still ongoing" with the contractor.
Finance convener Douglas Lumsden said he wants to change the way projects are managed at the local authority, in the wake of delays to capital projects.
He added: "In terms of how we manage our projects, we need to improve that considerably and make sure proper processes are in place.
"We're reorganising how projects are managed and a new governance board has been set up.
"We will get a proper oversight on how the projects are managed and the new organisation proposed by Angela (Scott, chief executive) is to have one group that manages our capital projects.
"We've got some sitting in education and other services, but this would bring it into one group.
"Since we have come in we have looked at it and it was known before that projects weren't being managed very effectively."
Cllr Boulton also said the new capital project board will help provide better scrutiny. She added: "We have to have better scrutiny and officers have to have a tighter hold.
"I believe through the capital board that we will be able to achieve that."
It was also revealed yesterday that councillors will hear options next week about refurbishing Provost Skene's House, following a condition survey on the historic building. Cllr Lumsden said reopening could be delayed until early 2019, and that new costs have to be approved by councillors to improve the fabric of the building.
Councillor Alex Nicoll, the SNP group's finance spokesman, said:"This shocking revelation from Cllr Lumsden that Provost Skene's House could be delayed until 2019 will come as a further hammer-blow to the people of Aberdeen.
"With so many unanswered questions regarding the art gallery, and even more now appearing in relation to Provost Skene's House, council tax payers will be wondering what their new finance chief has actually been doing since May. At this moment in time we need clarity from the administration about what has gone wrong, when they became aware and how much it is actually going to cost to fix this mess – the people of our city deserve transparency not continued Tory silence."
Responding to this, Cllr Lumsden said: "How we manage and govern our capital projects has been a concern for me since becoming elected and I have been in discussions with the interim head of CH&I on how we can improve this.
"I am pleased that there is to be a cross party Capital Programme Members Reference Group to ensure members will have the appropriate oversight of the entire capital programme and I also welcome the fact that the draft organisation structure has a group specifically to look after our capital projects.
"I also intend to ask for the management of these projects to be referred to the audit committee. I have come in, identified issues and am putting procedures in place to stop this happening."
Councillor Martin Greig, the Liberal Democrat group's spokesman on the arts, education and sport, said: "The city's cultural well is crumbling in the hands of this administration. Everything they touch in the area of arts is bungled.
"Their incompetence is demonstrated in problems with the Music Hall, the art gallery and the museum store.
"They cannot find the necessary finance to fund their unpopular rebuilding of the art gallery. Now the work is falling even further behind schedule.
"This is doing much harm to the reputation of the city."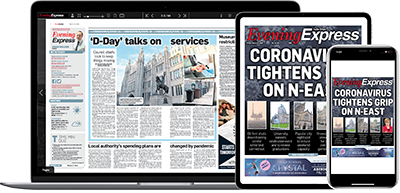 Help support quality local journalism … become a digital subscriber to the Evening Express
For as little as £5.99 a month you can access all of our content, including Premium articles.
Subscribe